Michael Pfister REALTOR
What's the best thing about Crescent City Living? Our agents, of course. If you haven't met Mike yet, let's get to know him a little better. When he's not selling real estate, Michael is working in the construction industry. He doesn't tell most people, but if you need someone to talk baseball with, he's your guy!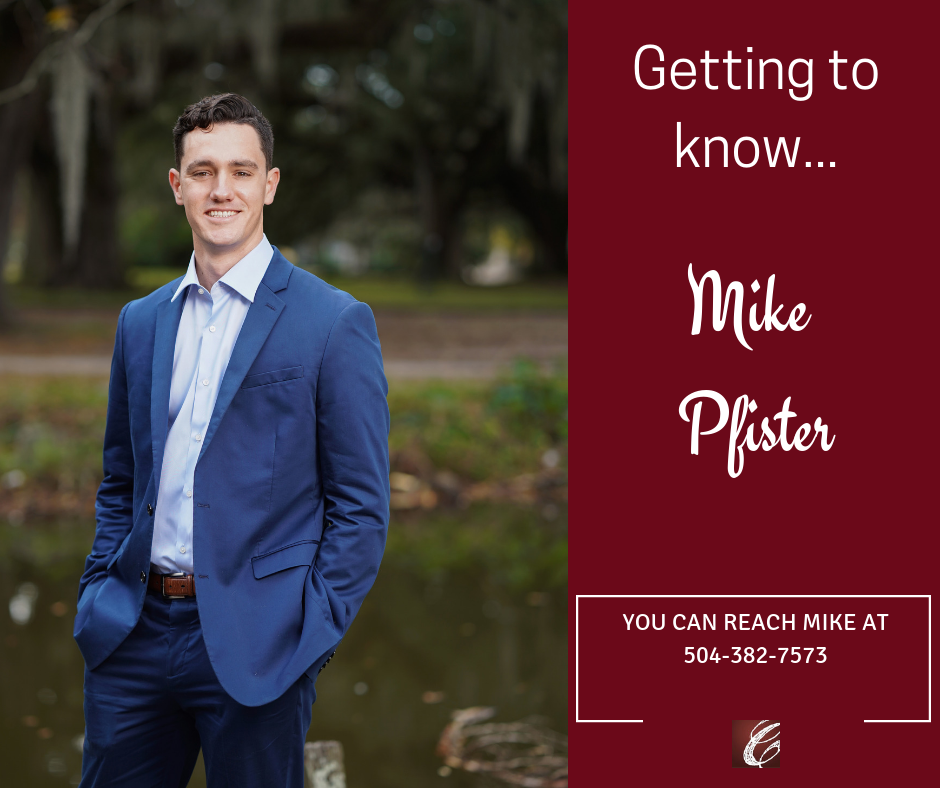 Getting to Know Michael Pfister REALTOR
What's your hidden talent or superpower?
Yo hablo espanol, and you and I both know I'm a phenomenal dancer.
What's your favorite po-boy?
Half shrimp, half oyster, dressed, ketchup, & Crystal hot sauce
What's your favorite quote?
"Never let the fear of striking out get in your way" ~ Babe Ruth
What's your favorite touristy thing to do in NOLA?
Mardi Gras and Jazz Fest
Beer or wine?
Whiskey 
Rice or potato salad in gumbo?
Both! I don't mess around.
---
Want to work with Mike? Call him at 504-382-7573,  email him, or visit his website.