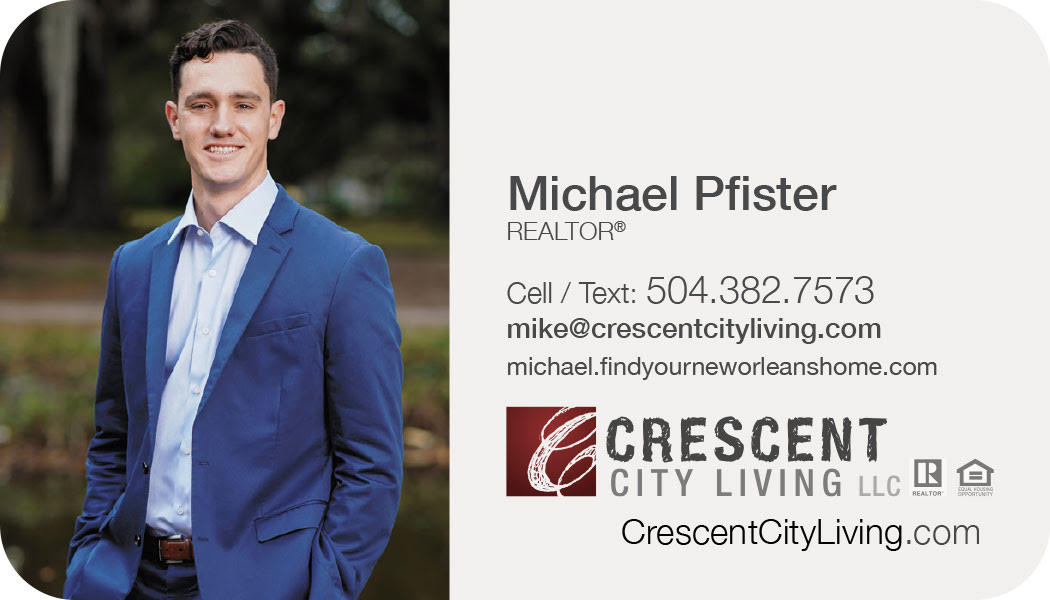 Michael Pfister REALTOR
We're really excited to announce that Michael Pfister has joined us at Crescent City Living.
Born and raised in a construction business, Mike has a vast knowledge of construction from A-Z, from the foundation up! After obtaining a degree in business management from Loyola University New Orleans he began working as a project manager/estimator for a local foundation repair company. Over the years, he has inspected/estimated repairs for hundreds of homes in the New Orleans Metropolitan area, making him the guy that can find you a solid home!
A former baseball player for Loyola, Mike understands the dynamics of a team, and how to work with others to achieve a desired goal. He enjoys music, sports, agriculture, traveling, and helping others. A New Orleans native who believes in making the right financial decisions for his clients, Mike wants nothing more than to make his clients happy.