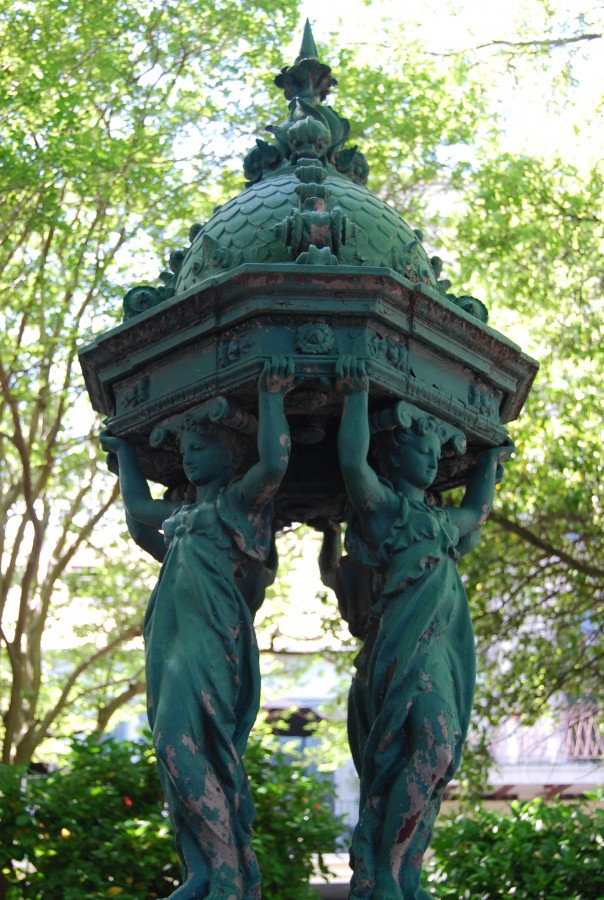 Latrobe Park – New Orleans
This lovely sculpture can be found in Latrobe Park, on the edge of the New Orleans French Market. A little 1/4 acre pocket park, it's also home to this fountain. Surrounded by benches and shaded by trees, it's a quiet little spot near the big entrance to the French Market.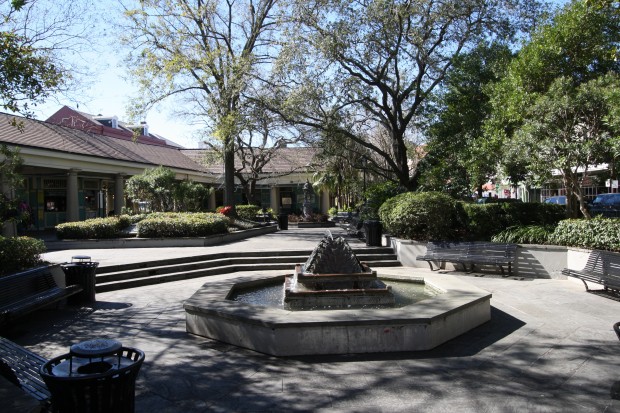 Since the adjoining restaurant often has a live band, it's a great little spot to relax in when you need a break from walking.
Looking for a particular park in NOLA? The city has a map with all New Orleans park locations.
Searching for the right place in New Orleans to call home? We've got them all, right here. Thousands of homes for sale, experienced agents and someone waiting to help you today. Call us at 504-327-5303 or contact us here.