New Orleans Luxury Real Estate Trends
At the current rate of home sales, it looks like the New Orleans luxury real estate market is slowing. We looked at homes priced between $500,000 and $750,000 over the last 5 years, searching for the trends in this price range.
What we found was  3 years increasing sales. From 315 homes sold in 2014 to 490 homes sold in 2017, this portion of our local market has been on the upswing for years. But things are starting a little more slowly in 2018, with the projected number of sales in the low 400s. Seasonality could definitely affect this and give a spike of summer sales, but it doesn't look like it's quite the hot hot market we've seen for the last few years. We'll be watching this closely over the next couple of months to see if our projections are on target or not.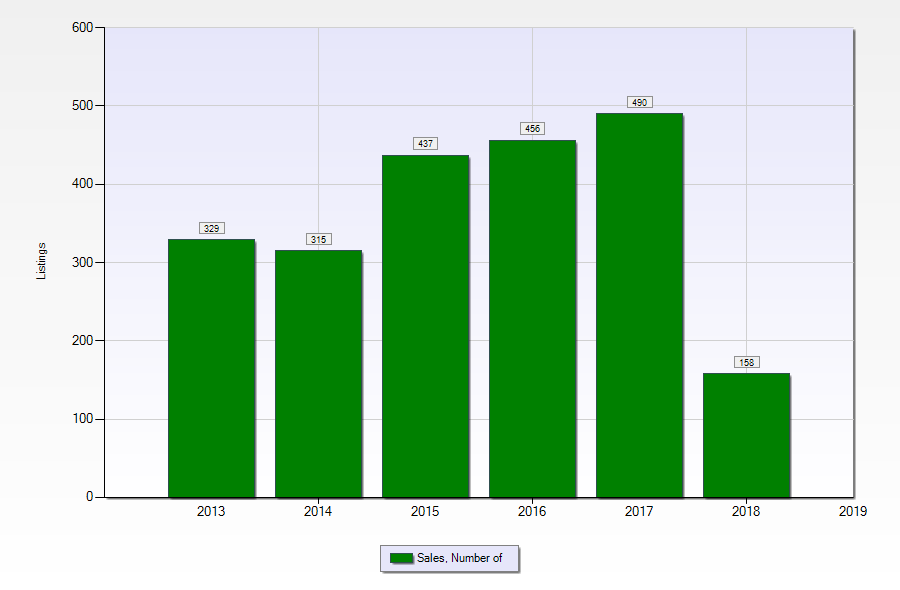 Negotiating Price
There are buyers out there that like to make offers based on a percentage off the listing price. Here's your primer for how sellers are negotiating sale prices in the $500k-$750k market. On average, don't expect more than around 5% of wiggle room.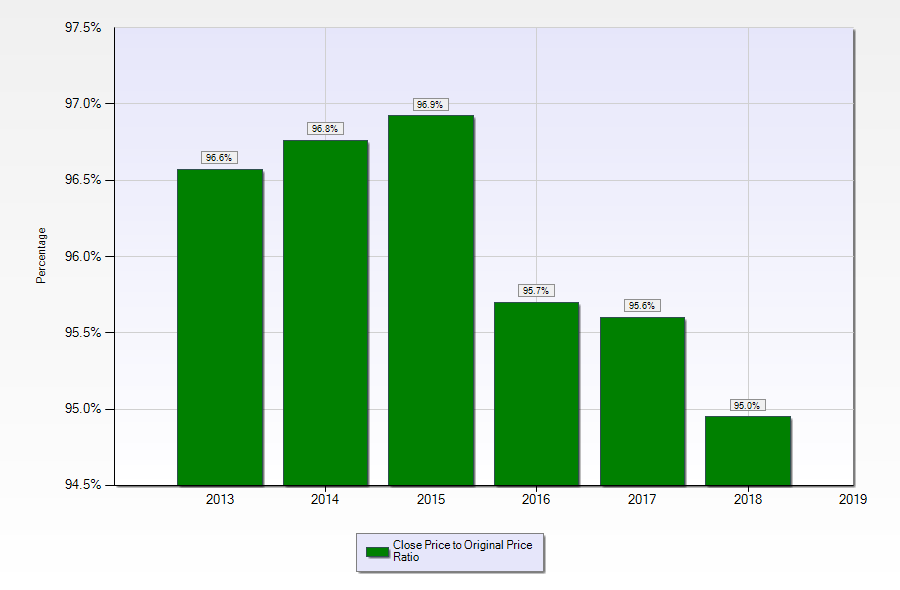 Is there a sense of urgency?
When the right house hits the market, it will always go quickly. But, on average, it's taking longer and longer for these homes to sell. The chart below tracks the average days to sell in the $500-$750k price range. For the math nerds, that's a 56% increase in days on market from 2014 to 2018.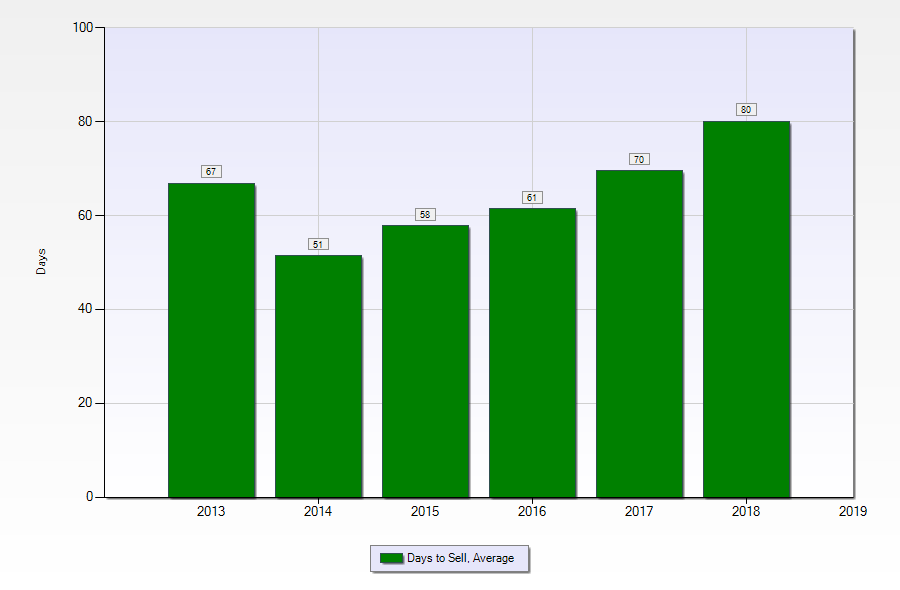 A reminder
How "luxury" a home in this price range will be totally depends on the neighborhood. $500k may be the upper limit in some, while $750k could be entry level in another.