Whether you live or work in the Central Business District, you want to know what's going on in the neighborhood. The Downtown NOLA app recently debuted and helps you stay informed and discover all that the CBD has to offer.
What's the weather like today? Are there any traffic problems or street closures you need to be aware of? Maybe you need to schedule a Public Safety Ranger to escort you free of charge and would like to do it right through your phone.
This and more can be found in the new app, now available in the iTunes store and on Google Play. Subscribe to push notifications and you'll never be caught off guard.
Downtown NOLA App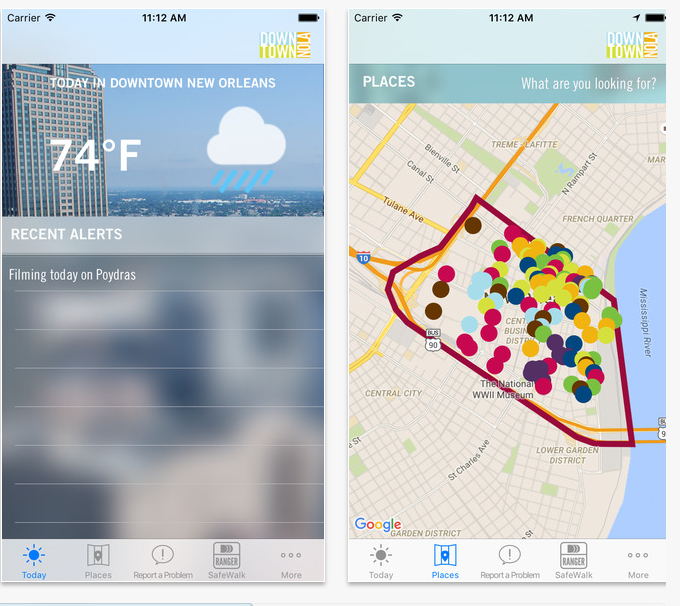 The app also allows you to report problems like graffiti, litter or other quality of life issues.
Want to know what's nearby? There's also a places tab with a great map of attractions and services nearby.
Kudos to the Downtown Development District for adding this tool!