Most of the time, when I see agents changing brokerages, it's in pursuit of increased income. There's nothing wrong with that. After all, this is your business. Your livelihood. The way you support your lifestyle, your household, your dreams, your ambitions.
But before you make the decision to change brokerages, take a good look at what you actually need.
All of the tools offered by a broker have a cost associated with them, and you'll be paying in the form of commission splits. It may be a great deal for you or it may not. Only you can decide what will benefit your business the most.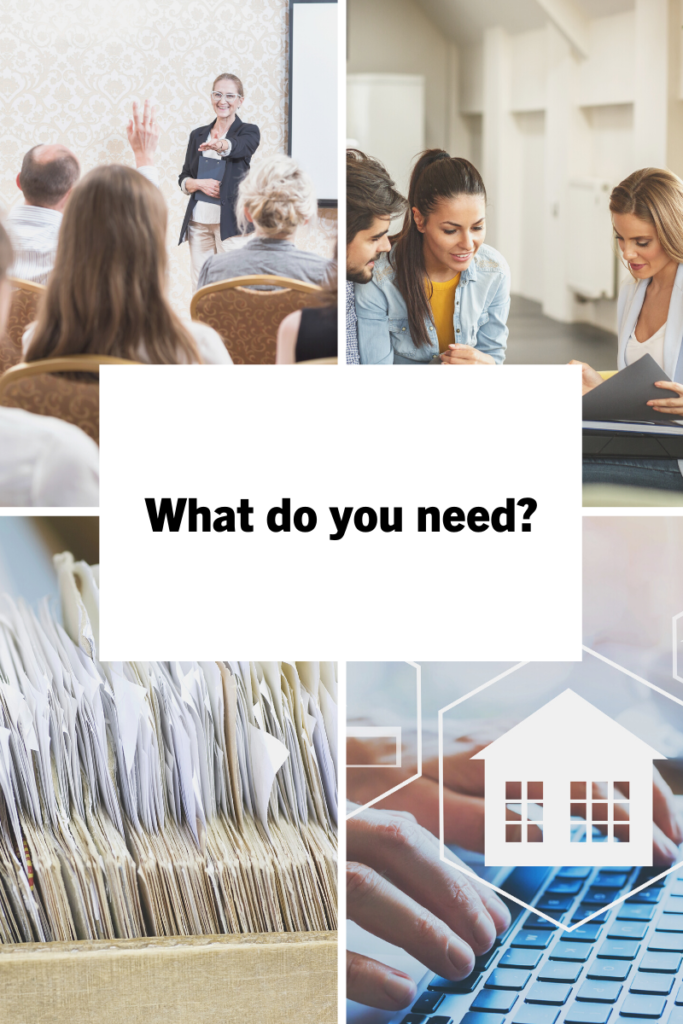 Training
Whether it's basic training for rookies or advanced training for seasoned agents, ask yourself a couple of questions.
Is there training at your current brokerage that you aren't taking advantage of? Is there specific training you need that may be available elsewhere? Training costs time and money, so be willing to calculate the trade-off in commissions for the expertise required to get you to the next level.
Leads
Every agent is looking for leads. Do you expect your broker to provide them? That's going to come at a cost because Google ads and social advertising are not free. Maybe you just need some broker generated business to tide you over until your sphere knows what you do. Maybe you'd rather work with internet leads. Maybe what you really need is some training in how to generate your own leads. What's currently offered to you? Can you make it work or is a change of scenery exactly what you need? Be honest with yourself!
Tools and systems
CRMs. Marketing templates. Electronic signatures. Document storage. Some of these can be addressed via your MLS dues, but others are an expense. Do you want to bear the expense or do you expect your broker to do so? Any time you rely on your broker to provide tools and systems, there will be a trade-off in commission splits because it takes money and time to implement and train on a system. If, on the other hand, you're all set with everything you need to write and sign contracts, store your files, follow up with your past clients and new leads…then that's not something you'll want to pay for at your next brokerage.
Support staff
This is a hard cost for your broker, especially if agents prefer to play lone wolf (isn't that most of us?) and not take advantage of the staff support offered. Is there someone in your office that can help you? If so, are you utilizing that help? If not, you're paying for something you either don't want or don't need. If staff is not important to you, then factor that into the commission structure you're willing to accept.
Culture
This is the touchy-feely stuff that many agents may not consider when researching brokerages. Does it feel like home when you walk in the door? Are you surrounded by people cheering you on? Is there someone willing to help you out in a pinch? You can't put a price on a good culture and you can't define one either. Culture should fit YOU, not the other way around. Spend some time in any office you are considering making a move to. If they're not willing to invite you to their training or a meeting, there might be a reason.
Broker Availability
There's no hard cost associated with your broker being available to you, but there are some things to consider. Does your broker compete with you for business? If they are out there listing and selling, are they still available to answer questions when an emergency arises? Are they there to sign off on last-minute cancellations and amendments? Do they spend their office time behind closed doors or are they out in the open, interacting with agents and problem solving as needed?
Broker availability is a BIG issue for rookie agents, as they learn the ropes and start their business. A good broker will help them with the skills, the tools, and the knowledge needed to be successful in this industry.
---
Of course, you're always welcome to reach out for a confidential interview to explore joining the ranks of our exceptional agents. Call Lisa today at 504-327-5303 or visit our Careers Page.