What's the first thing that you do when someone makes a recommendation? If you're anything like me, I Google it, and seeing a well-crafted Google business page goes a long towards affirming choices.
Whether it's a restaurant, a home inspector, a cleaning service, or a possible referral agent in another location, Google is my first stop in my background search.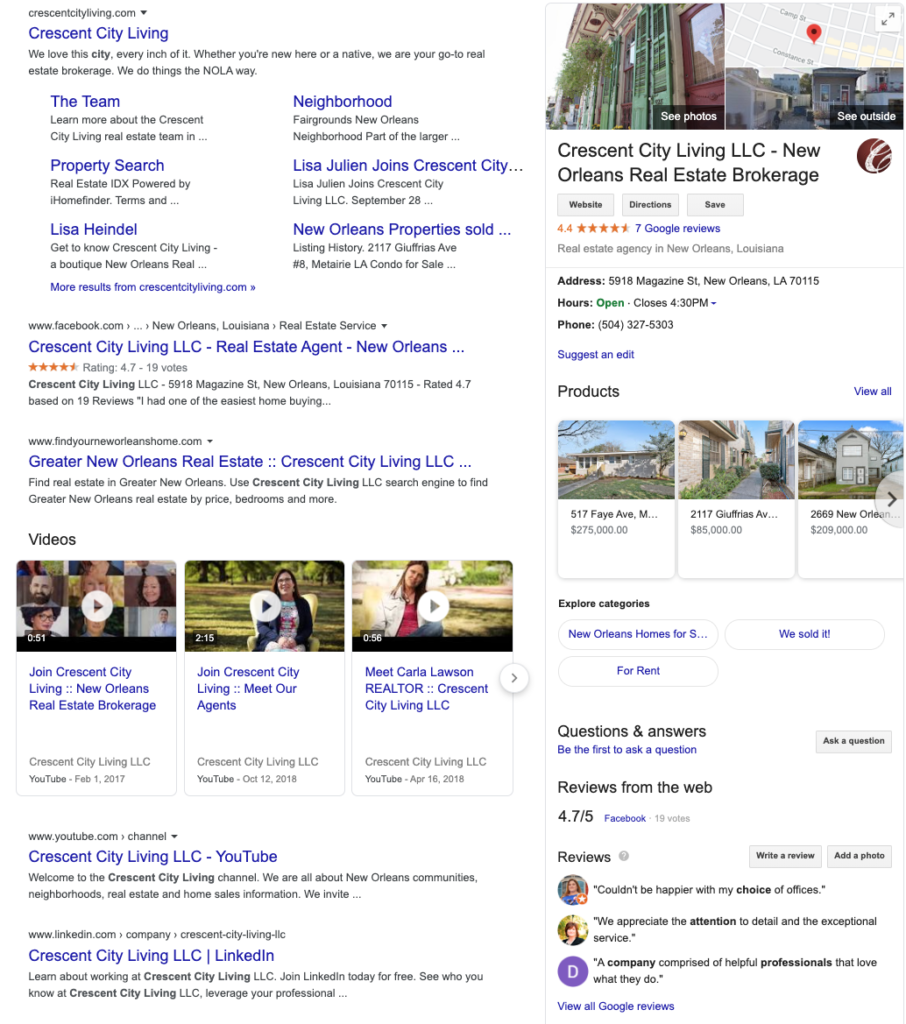 What does a good Google business page look like?
If you've taken the time to create, maintain, and update a Google Business Page, then your results can look like this. Can we say credibility?
When a consumer finds a page filled with information, links to your website, videos, reviews (good ones, I hope!), and more, they are much more likely to reach out to you with their real estate needs.
We recently ran a Google Business Page workshop in the office and the results have been amazing.
More website traffic.
More registrations for listings.
More phone calls from consumers instead of robocallers.
My challenge to you is to take the time this week to create your own Google Business Page. Fill in as many of the blanks as you can. Upload photos of you, your office, your happy clients. Create a products section where you can tout your listings. Add to the posts section, with images (I like Canva for image creation), quick descriptions, and links to your blog posts (I hope you have a blog or your brokerage provides content for you to use).
Drop me a line at lisa@crescentcityliving.com and tell me you did it. I'd love to see your page!
---
Of course, you're always welcome to reach out for a confidential interview to explore joining the ranks of our exceptional agents. Call Lisa today at 504-327-5303 or visit our Careers Page.