The Closing Process
I know a lot of agents and brokers in other states where the closing process is quite different from Louisiana. In California, the buyers and sellers rarely even meet each other. They sign their documents separately and once the sale is recorded, then the house is officially sold and keys are dropped off by the agent.
Not so in New Orleans.
It's a family affair here. Buyers and sellers are together at the closing table while signing all of the sale documents. The most exciting part of the closing is when the buyers are presented the keys to their new home right then and there. Nothing makes us happier than to see those smiles when they realize they are now new homeowners!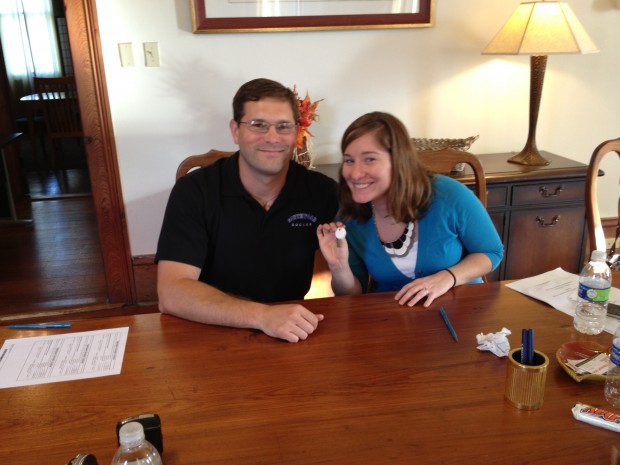 Reminder for sellers
Once the act of sale is complete, the house is no longer yours. Be sure you have moved all of your belongings out prior to the closing unless you've made other arrangements (in writing!) with the new owners.
---
Searching for the right place in New Orleans to call home? We've got them all, right here. Thousands of homes for sale, experienced agents and someone waiting to help you today. Call us at 504-327-5303 or contact us here.