It used to be that FHA financing was the #1 form of mortgage loan in the New Orleans area for homes that fell within the loan limits.
But over the last couple of years, buyer competition has been fierce and as of September 2021, FHA loans were used in only 9% of homes purchased in the last 6 months. That's down from 13% back in January 2021!
If you're a New Orleans home buyer using FHA financing, here are some things you should know that the appraiser will be noting and that could throw a wrench into a closing. Looking for these items when house hunting will allow you to either choose to pass on a house that you know won't meet the guidelines or to have your agent negotiate the needed repairs upfront.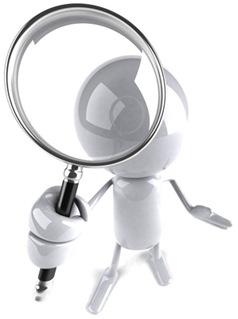 Things to know about FHA Appraisals
Handrails are required wherever there are 3 or more steps.  Whether the steps are on the exterior, leading to a porch or deck, or interior, leading to a second story, they must have handrails.  Porches and balconies must have railings as well.
No holes in windows or screens are allowed.  FHA guidelines say that all windows should have screens, but I've sold many, many homes over the years that had no screens on them at all.  This one is a crapshoot on whether the appraiser would note the absence of screens or not.
No damaged, cracked, or peeling exterior doors. I've seen doors with cracks in them large enough to see sunlight while inside the home.  Repair or replace the door before putting your home on the market.
No debris in the crawl spaces of raised homes. This issue comes up all of the time in older homes in the area.  Over the years, stuff accumulates under the house.  There is no sense in putting off removing it or thinking that the buyer can take of it after the closing – the appraiser will make it a loan requirement.
No drainage that ends under the house.  Again, this is more common in older, raised homes.  Do-it-yourself plumbing that drains directly under the house is a no-no and should be corrected immediately by a licensed plumber.
No exposed, raw wood or dry rot, and no rotten counters or countertops.  Rot is a hot issue with FHA because it can impact the structural integrity of a home.  The most common problems we find when viewing homes are rot around the windows and unpainted soffits or fascia.
No flaking or peeling paint. Whether it's inside or out, peeling paint poses a safety hazard for children and will be required to be remediated prior to a sale.  It's better to address this before a house goes on the market than to be flagged by the appraiser and delay a closing.  Also, offers on homes that are obviously in need of maintenance are always lower than on those that have prepared for a sale.
FHA does not require air conditioning but does require that the heater is functioning properly.  Gas-fed space heaters must be permanently attached, vented and UL approved.
No cracks are allowed in masonry
Flat roofs require inspection by a licensed roofer and must have at least a 2-year economic life span remaining otherwise a roof replacement will be needed.
Septic tanks are allowed, but they must be inspected by a professional and certified to be functioning correctly.
All water must drain away from the house and no voids under the slab are allowed.  There are several neighborhoods on the West Bank where it is common to see the soil washed away from the slab, especially where the driveway meets the garage door. This is an indication that a repair is needed and must be corrected in order for the property to qualify for FHA financing.
No burglar bars are permitted.  None.
A minimum of 6.5 feet of ceiling height is required to count as living space.  This issue usually comes up in homes that have enclosed raised basements.  If the ceiling height is less than 6.5 feet, the space still has value, but not the same value per square foot that a real living area has.
A couple of other tips
In the New Orleans area, in-ground pools have an economic life of approximately 15-20 years.  Typically, they are considered an over-improvement in our market because they are not prevalent and will not increase your appraised value by nearly the cost of installation and maintenance but they're still a good luxurious addition.
Due to our soil conditions, subsidence under the slab is always a concern.  The acceptable differential for FHA loans is 1" per 10 linear feet of the slab.  If the difference is more than this, an inspection by a structural engineer will be required.  If the engineer does not suggest remediation (shoring and/or leveling) then the property will qualify for FHA financing.
---
Have a question about buying your next home? Call us at 504-327-5303. We'd be happy to help.