Haydel's Hand Pies | A Hubig's Replacement?
I've been all sorts of sad since the demise of the Hubig's bakery back in 2012. After quickly running through the stash in my freezer, I was forced to settle for Tastycakes. They are not nearly the same thing, so I was thrilled to hear that Haydel's Hand Pies were hitting the shelves this week.
Of course, I had to taste test one right away.
First impressions
The $2.49 price tag is quite a bit steeper than the $1.19 that Hubig's sold for, while the size is the same. I know…inflation, cost of goods, all of that stuff. It's still kind of expensive for a snack that I ate in about 8 bites. (Don't judge.)
The appearance of the pies is good, with the sugar flaking off, but the crust is flat on the bottom – the result of being fried, not baked.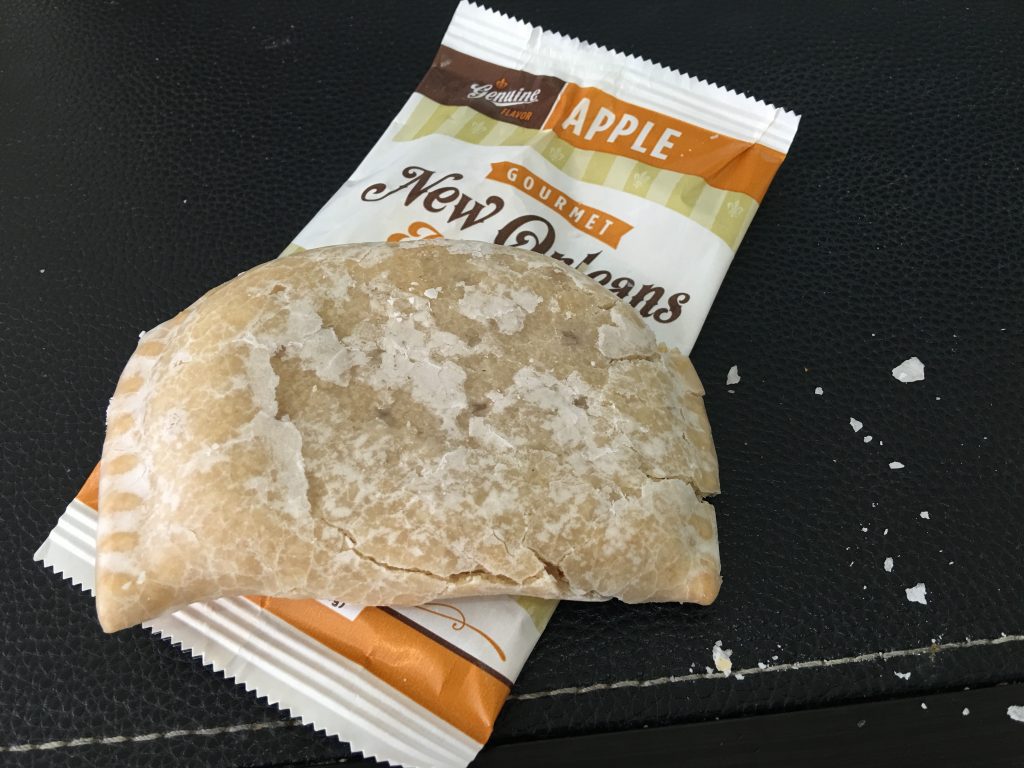 Don't get me wrong. I watch what I eat. I go to the gym and work out. But if I'm going to splurge on a sweet treat with this many calories (310), I prefer my pie fried, with that crispier crust all around.
What about the taste?
I can only speak to the apple, since it's the single flavor I've tried so far. The filling is perfection!! If not for the softer crust, I would have sworn they reincarnated a Hubig's and we all know that's a good thing.
Will I try other flavors? I will, but I think I'll wait until I don't have to stand in line for them.
Note: As of this writing at 11:30 am, today's shipments were completely sold out!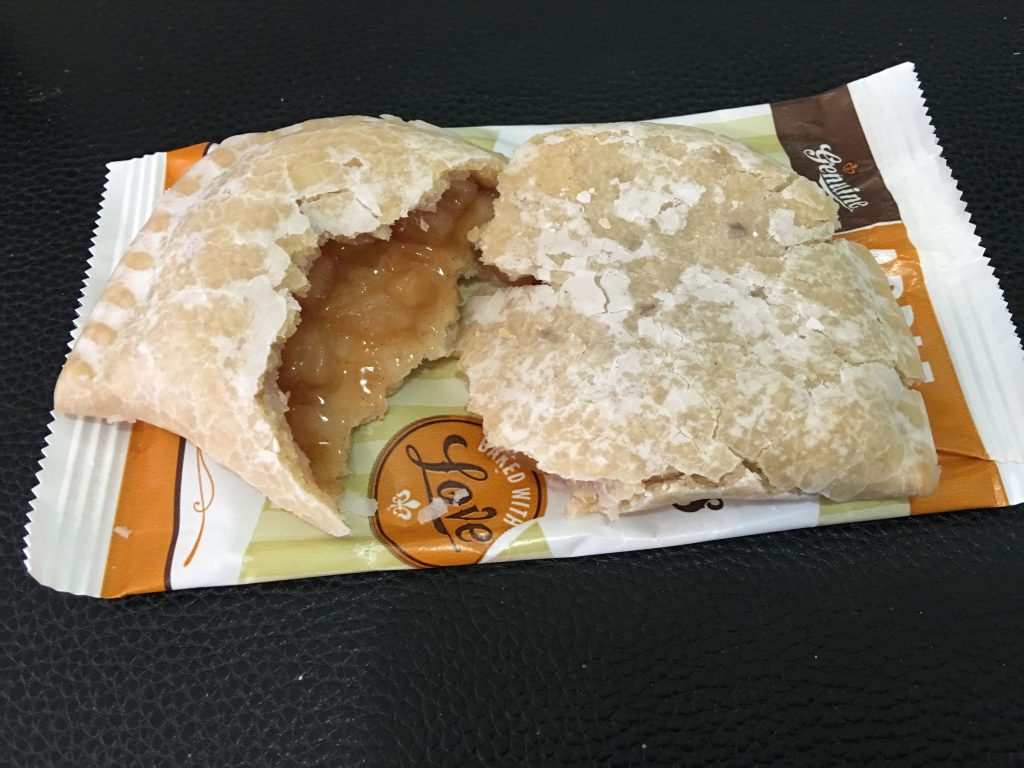 If you want to do your own taste test, you can buy pies at Haydel's Bakery or at any of the Fleurty Girl locations. Share your results with us here!