It's hot in New Orleans. It's going to be even hotter this weekend.
But everyone will be out in droves Saturday for two big August events in in the French Quarter: Red Dress Run and Dirty Linen Night.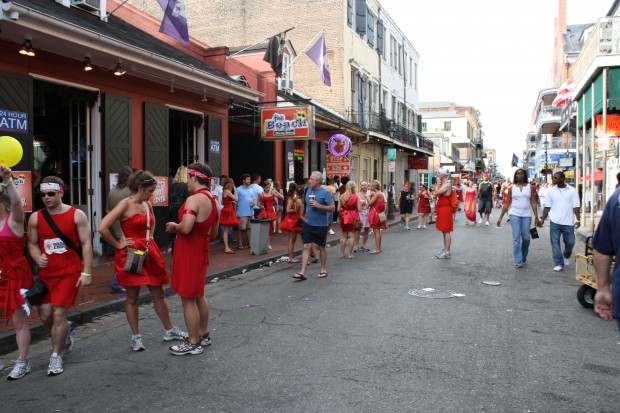 Red Dress Run
Benefitting hundreds of charities over the years, this adults only party wipes out the local thrift stores of red dresses every year. More than just putting on a red dress, registered participants have access to free music, great food, loads of beer and the opportunity to help benefit local charities.
All of the details here: NOLA Red Dress Run
Dirty Linen Night
The antithesis of White Linen Night in the Warehouse District, Dirty Linen Night is not quite as crowded with the "see and be seen" contingent. Instead, take a stroll down Royal Street and wander through the local art and antique galleries that line the street. Sip, shop and take a photo with Touchdown Jesus when the sun goes down. Oh, and there will, of course, be music and food along the way.
Have a great weekend, NOLA!