New Orleans Real Estate Trends :: February 2018
This is the time of year that New Orleans real estate inventory starts to climb, so we expected to see increases in the number of active listings. What's interesting is that the inventory comparison from one year ago shows that there have consistently been more homes for sale than at the same time 12 months ago. Even counting for seasonal changes, there are definitely more homes on the market right now.
In fact, when you compare December 2016-February 2017 to December 2017-February 2018, there have been 22% more new listings hit the market in the last 3 months than in the same time frame a year ago.
That's a substantial number of listings. Has it impacted time on market? Surprisingly, the days it takes to sell the average New Orleans home has dropped from 77 to 72. It's a slight change, but given the higher number of properties for sale, I would have expected it to be more.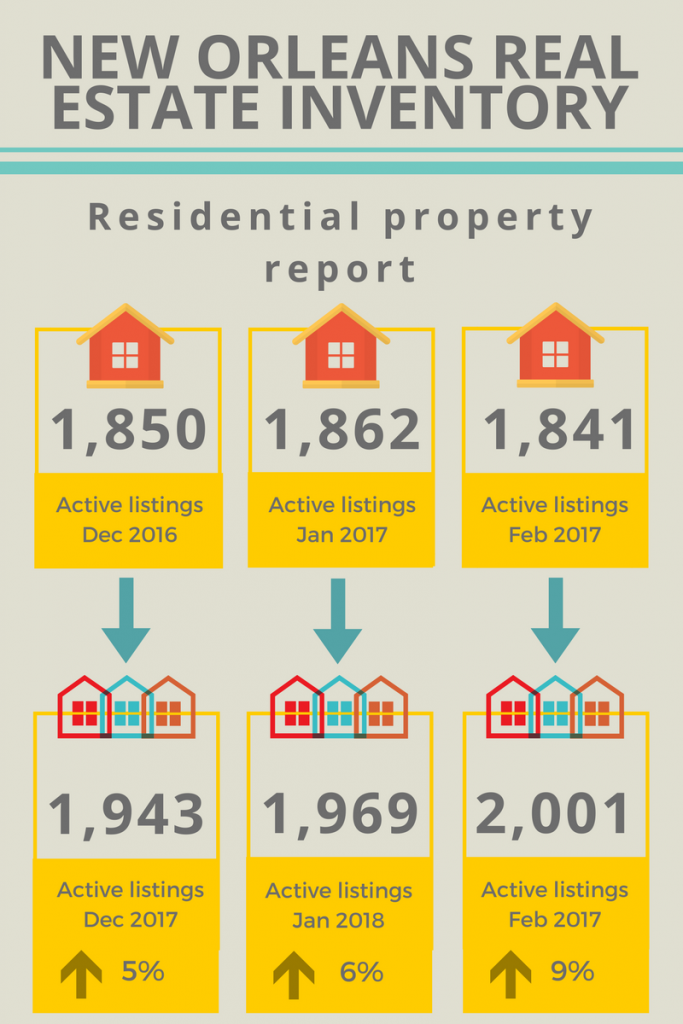 New Orleans Real Estate Price Trends
Looking at the same time frame, average sold prices have also increased, up almost 20% from February of last year. Is this sustainable? In some neighborhoods, it certainly is. Lower priced communities will continue to see increases in average sale prices. It's the middle of the market that generally shows the first signs of slowing, so we'll be keeping a close eye on this over the next couple of months.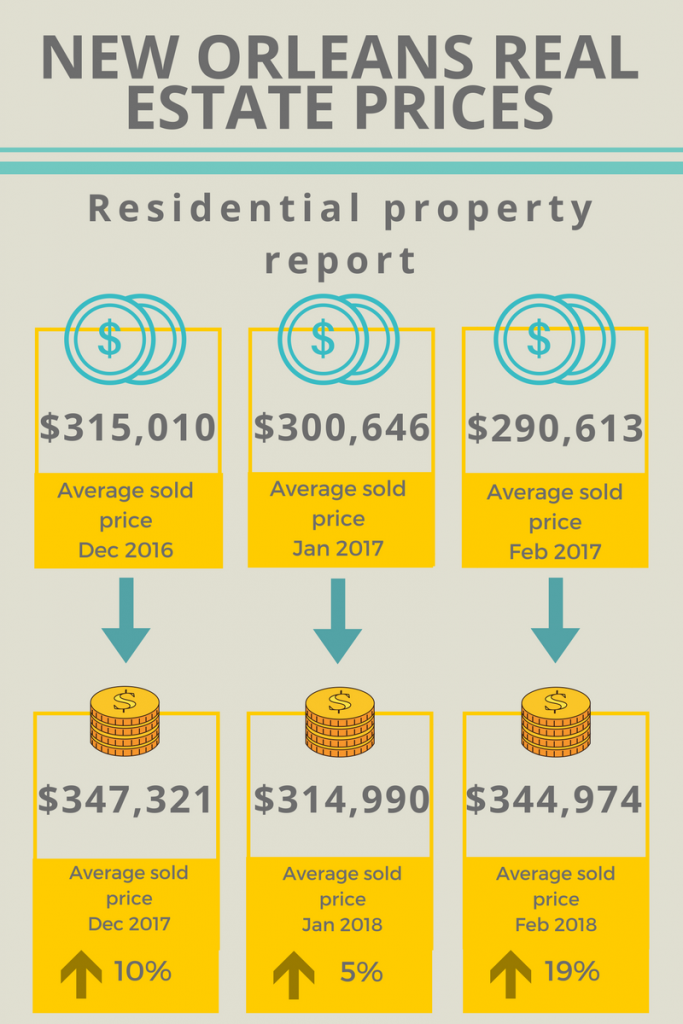 ---
Need information on prices in your New Orleans neighborhood? Call us today at 504-327-5303 and we'll be happy to help.