Maypop New Orleans
Unless you work in the CBD, Maypop may be one of those places that you forget about until you're driving downtown. At least, that's the way it was for me. Every time we were heading down O'Keefe, I'd make a mental note about "oh, we still need to check that place out" and promptly forget again when faced with so many dining choices.
I rectified that situation with a lovely Saturday afternoon ladies lunch and couldn't be happier that one of my girlfriends was smart enough to remember that it was on our list of places to go.
What to eat
There's a lovely little dim sum brunch menu that's only available on the weekend. It included some sparkling cocktails ($12) that were so light and refreshing, we may have imbibed in more than a couple. But I digress. If you're going on the weekend, definitely visit during brunch hours, so you can try a variety of the small plates.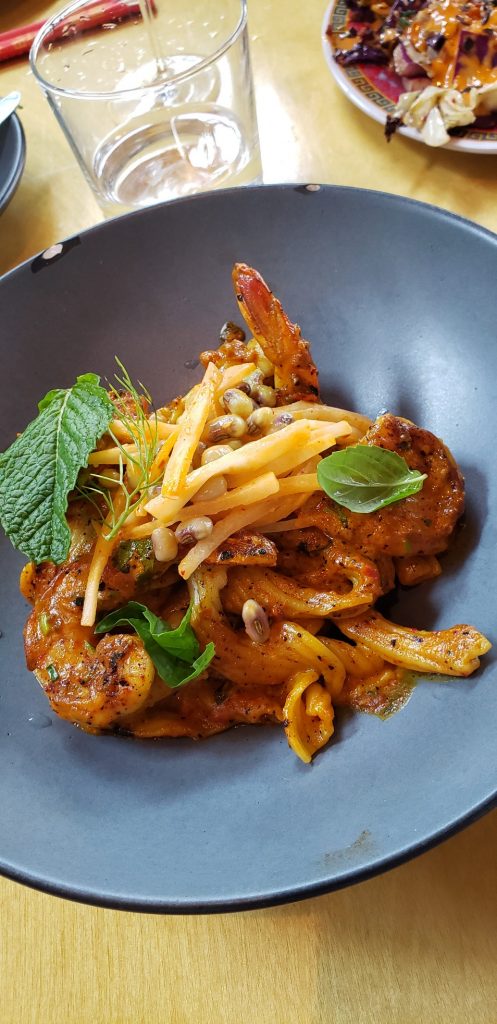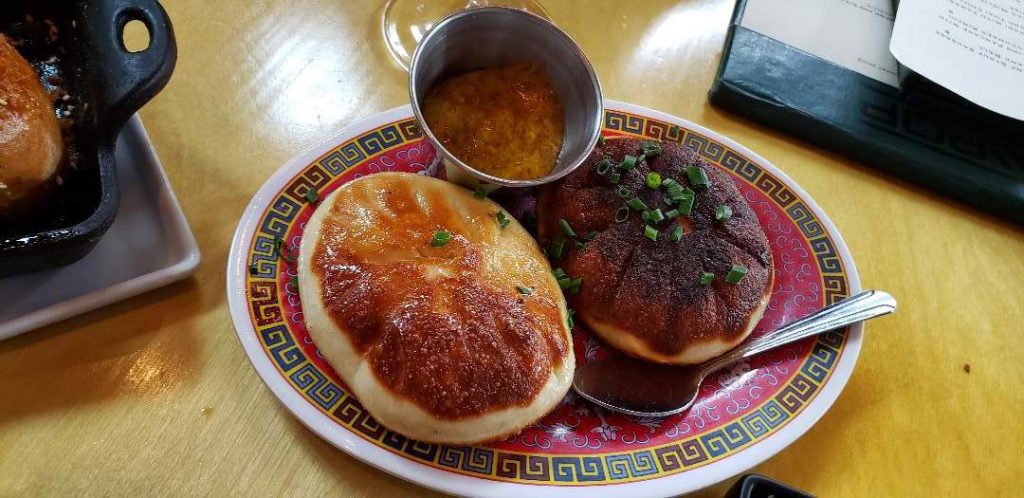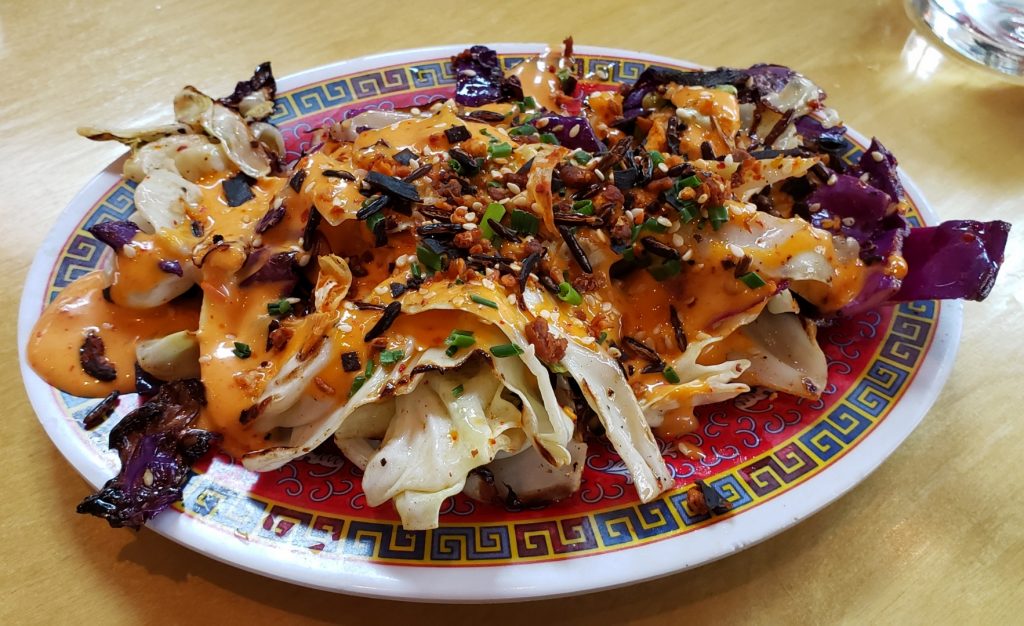 The pork and cane syrup sausage stuffed sesame balls, the charred cabbage salad (so good we ordered it twice!), and the "Baodin", a pan fried cheesy boudin bao bun with blood orange mustard were all winners. We rounded our selections out with the Wok Fried Egg Noodles with jumbo shrimp and the buttermilk fried hot chicken in Vindaloo curry. When they tell you that the chicken is spicy, they really, really mean it's spicy! The heat is cut by the bed of mac and cheese it's on, but if you need to clear your nose, that's the dish to get for sure.
At the end of our meal, the kitchen sent out little Vietnamese coffee inspired chocolates that were salted and rich and decadent and the perfect little bite as a final note.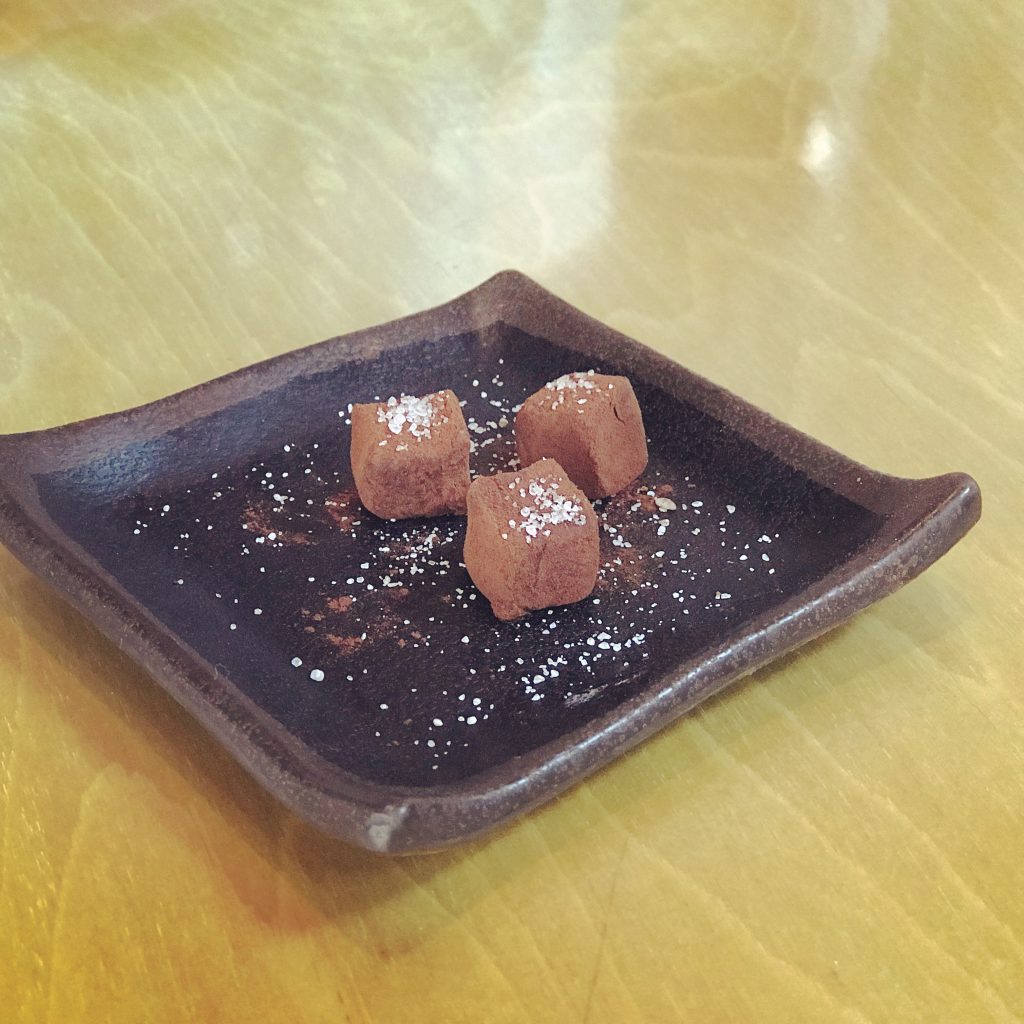 Because service was stellar, we ended up frittering away 2.5 hours tasting and sipping and chatting and just enjoying a beautifully relaxing meal. I won't forget about this place again.
Maypop is located at 611 O'Keefe Avenue in New Orleans.
Open 7 days a week starting at 11am. 504-518-6345 or maypoprestaurant.com