Final Walk Through Advice
So, your loan has been approved, the appraisal has come back just fine and you are preparing for the closing on your new home. Congratulations!
The last item on your to-do list before the act of sale is the final walk through.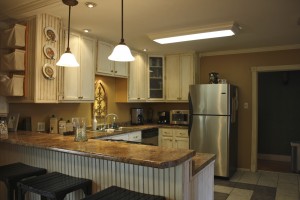 Your final walk through is the time to be sure that all agreed upon repairs have been completed and that no damage has been done to the property.  Essentially, you are inspecting to be sure the property is in the same or better condition as when the contract to purchase was signed.
What are you checking for?
Holes in walls that may have been hidden behind furniture
Any damages caused by movers
Missing appliances that were to be included
Missing light fixtures or mirrors or anything else that the contract said was to be included
Missing window coverings that were a part of the contract <<< This is a big source of issues during a sale.  Our Louisiana purchase agreements automatically include all window coverings, blinds, drapes and curtain rods unless they are specifically excluded by mutual agreement.
Verify that all repairs have been completed to your satisfaction
What it's not time to do:  The final walk through is not the time to do another inspection.  If you didn't ask for an item to be repaired that was noted on the home inspection report, now is not the time to decide that you want it fixed.  That time has come and gone and, depending on the terms of your contract, refusing to close until it's done could result in you forfeiting your deposit and losing your dream home.