Moving to New Orleans
Are you moving to New Orleans? Choosing your Crescent City neighborhood just got a whole lot easier, thanks to our new neighborhood quiz!
Relocating to a new city is hard, particularly if you aren't familiar with the neighborhoods. Beyond your budget, there are a lot of other considerations that are different for every person. Is it near a park? Does the average home have off-street parking (this is a big thing here if you're not familiar with our housing)? Do you adore historic architecture or do you prefer something newer? Do you need a big yard or is condo living your thing?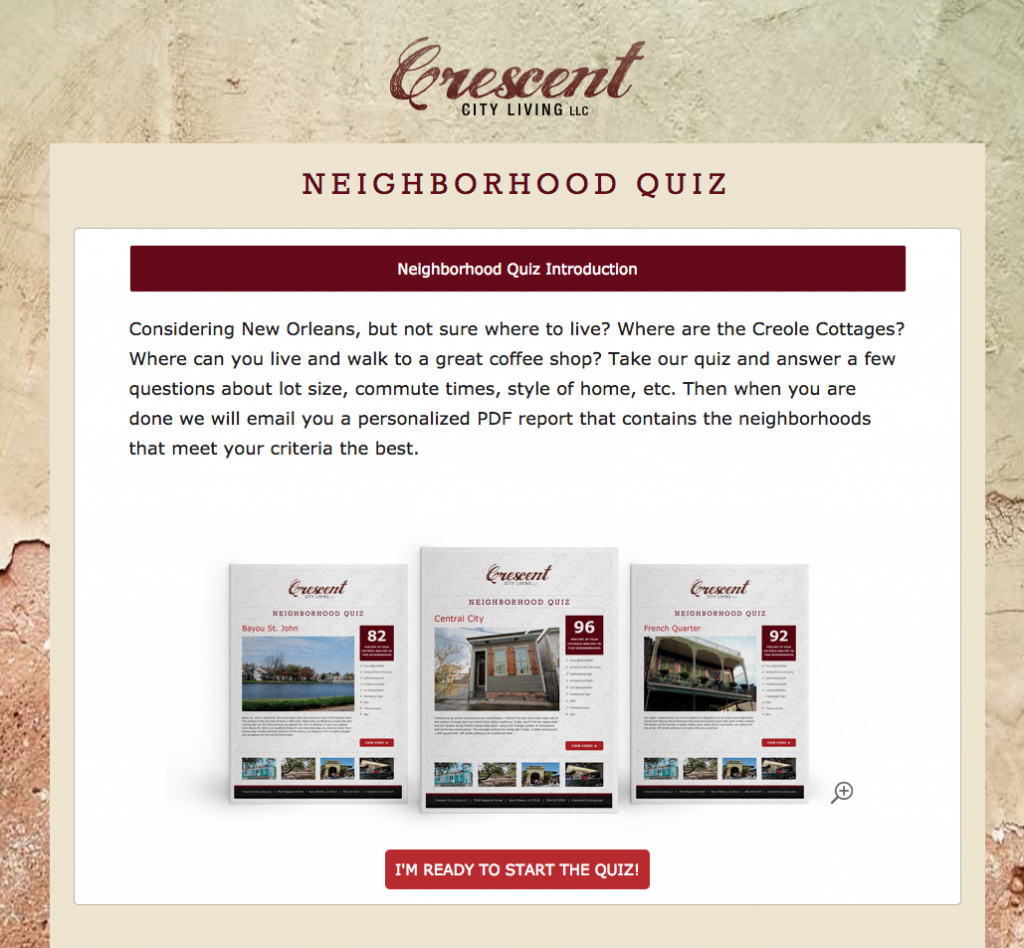 Our quiz is an easy way to narrow down the areas that will fit not just your budget, but your commute time and your desire to walk to the nearest cafe or park. Whether you want to be near a university, a park, the lake, the bayou….we help you find the right place in the city to call home.
Ten quick questions and your custom New Orleans neighborhood report will be delivered right to your inbox. It couldn't be faster or easier to get a handle on what the Crescent City has to offer you and start your home search in the right places.
OR