New Orleans Home Buyer Tips
Congratulations! You've decided to not just call New Orleans home, but to invest in the community and become the proud owner of some of our fabulous real estate. So, how do you get started? You follow our New Orleans home buyer tips below.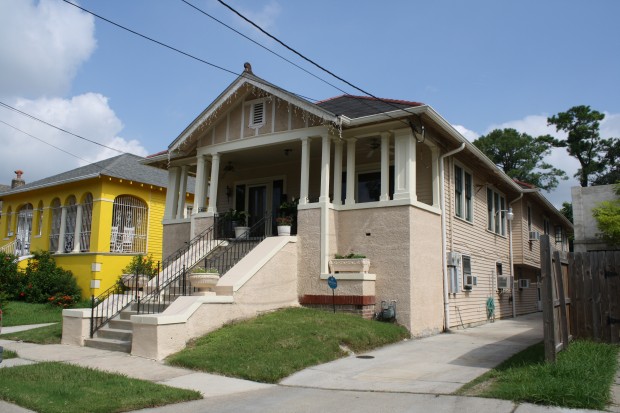 Choose a Local Lender
It seems like such a simple thing….you need to know how much you can spend before you start shopping. You wouldn't go into the grocery store and just start piling food into a basket without knowing that you have the money to pay at the checkout. The same principle applies to home buying. Buyers need to know their budget before they start looking at homes.
We always recommend that you choose a local lender – someone you can get face to face with rather than an online broker or a company that doesn't have any offices in the metro area. It's much harder for someone to ignore you when you are standing in their office if there is a glitch in the approval process.
Set Your Home Buying Budget
Your lender is the person to help you find not only the mortgage amount that you qualify for but also a monthly payment that you are comfortable with. There's more than just the principal and interest to account for. You'll also need to budget for taxes and insurance that will need to be paid as part of your monthly payment.
What Type of Loan Will You Get?
There are several types of mortgages available for buying a New Orleans home. FHA, VA, conventional, FHA 203(k) – all of these products have different minimum credit scores and down payments. After pulling your credit bureau and reviewing the funds you have for a down payment, any mortgage lenders even your personal lender will be able to advise the best type of mortgage for personal situation.
Your agent will need to know the type of financing you are doing in order to write an offer when you find the right house, so skipping this step is not an option. You don't want to fall in love with a house only to find out that it doesn't fit your budget or that it doesn't meet the criteria for your financing. If you need an extra helping hand, seeking the expertise of this Los Angeles Mortgage Broker would be ideal.
Need a referral? We would be happy to provide you with a list of local lenders we have worked with successfully in the past. Just give us a call at (504) 327-5303 and we'll hook you up with someone great. 
Stay tuned for more in our series of NOLA home buying tips.