It's interesting how being forced to spend an inordinate amount of time in your home brings out what you most love and hate about your space.
Most people who are now working and/or attending school at home all agree that a home office is not a want to have, it's currently a necessity.
I think that many people will continue to work from home for an extended period of time and it may even become the new reality in a lot of industries. Companies who never thought it was possible for their staff to effectively work outside of the office have learned that's not the case. If your employees are good, it doesn't matter if they are sitting in a cubicle or sitting in their home office.
Home selling after COVID-19 – how to create office space
For New Orleans homeowners considering a sale in the future, creating a home office space is going to be a big selling bonus feature that will attract more buyers.
So we came up with some ideas to carve out a dedicated office space designed to photograph well and make marketing your home easier.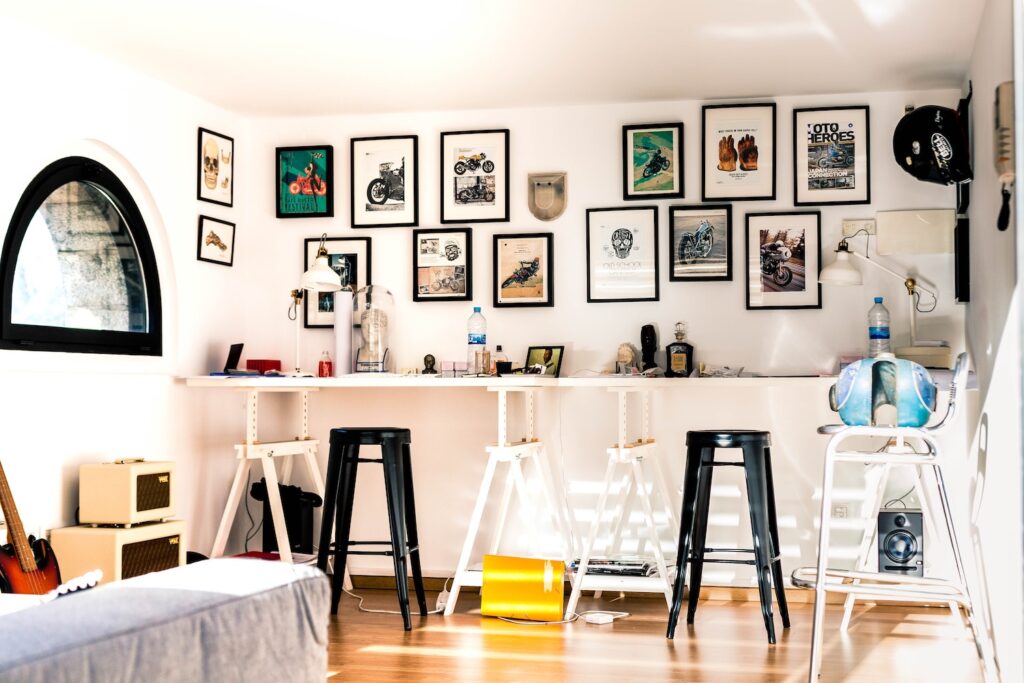 • Add a coffee shop type counter along a wall. It can easily be used for other purposes if you find you don't need the work space down the road.
• Transform a closet into a small office space. It doesn't have to be deep, just wide enough for a desk.
• Repurpose a formal living room. If you're not the person who hosts dinner parties and holiday gatherings, chances are you have a perfectly sizable room that would be an excellent office.
• Add desk space to the kitchen. No extra rooms or closets? Carve out a corner of the kitchen and add a small desk. It's the hub of the house, so you can stir a roux and send an email at the same time if you like.
• Be sure there are plenty of electrical outlets, including some with built-in USB ports. I don't know about you, but I'm always wandering around looking for my chargers, so having the ability to keep it plugged in by my desk is a no-brainer!
---
Have other ideas for creating office space in your home? Share them in the comments!
Need a place with a real home office? Start your home search here.