New Orleans Home Selling Advice
I know that moving is hard work, especially if you don't hire professionals to help you. It takes a lot of time and planning that includes packing, contacting movers and so much more. After our last move, I informed my husband that I'd rather burn down the house than have to pack up and then unpack all of our belongings ever again. I can't imagine how much harder that would have been if we were forced to deal with the previous owner leaving junk when they moved, but I see this happen all of the time.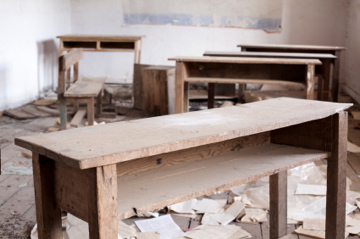 If you don't want something that's too big, heavy, bulky, old…whatever…chances are the buyer doesn't want you to leave it behind in your home or garage or shed either.
We have seen people leave behind old furniture, dried-up paint cans, scrap wood, 15-year-old shingles, broken appliances, and other various things they either couldn't or wouldn't take with them to their new home.  What a buzzkill for the excited new owners to pull up and find out that they have junk that needs to be either hauled to the curb or picked up for donation.
Some items, like hurricane boards, are welcomed by New Orleans residents.  But your cast-offs?  Not so much.
When you are preparing to move, please take the time to dispose of all of the stuff that you no longer want or need.  Trash it, recycle it, donate it. Just don't leave it behind for someone else to have to deal with. We'll recommend that the seller of your new home do the same!