New Orleans Real Estate Repair Credits
When selling your New Orleans home, it's tempting to just say "we'll offer repair allowances instead of fixing things".
But, that probably won't fly with the lenders anymore.
Today, lenders don't want to see real estate repair credits being offered to a buyer. It's a red flag that the house may not meet their condition requirements and that makes them nervous about taking the property as collateral for the loan.
How can you still offer a credit?
Instead of offering a repair allowance, offer to assist with the buyer's closing costs instead. It means less cash the buyer will need to bring to closing, allowing them to perform the repairs after they own the property. The only caveat I would give to this advice is that if you are already assisting with closing costs and then offer more to offset repairs, you may bump into the lender's limit.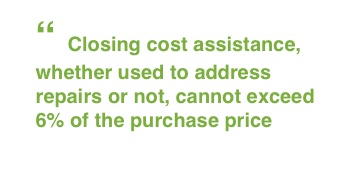 Typically, lenders won't allow more than 6% of the purchase price to be paid in assistance. If the amount of negotiated repair assistance combined with any other assistance exceeds the 6%, the buyer will have to decide if they are OK with that amount. Any side deals that involve sellers paying buyers outside of the closing are mortgage fraud.
What about the lender or appraiser required repairs?
Unfortunately, this tactic won't work if the buyer is using an FHA or VA loan and the appraiser makes some of the repairs a requirement before the loan can be funded. In that case, the seller will either need to perform the necessary repairs or cancel the contract and wait for another buyer.
---
Searching for the right REALTOR in New Orleans to sell your home? We've got them all, right here. Thousands of homes for sale, experienced agents and someone waiting to help you today. Call us at 504-327-5303 or contact us here.