New Orleans Rental Market
With the number of foreclosures that we've seen over the last couple of years, it's thrown a lot of people into the New Orleans rental market. Additionally, we've seen an influx of new residents who prefer to rent while they find their way around the city and decide where they best fit in.
What impact has this had on the New Orleans rental market? Let's take a look at some neighborhoods and see.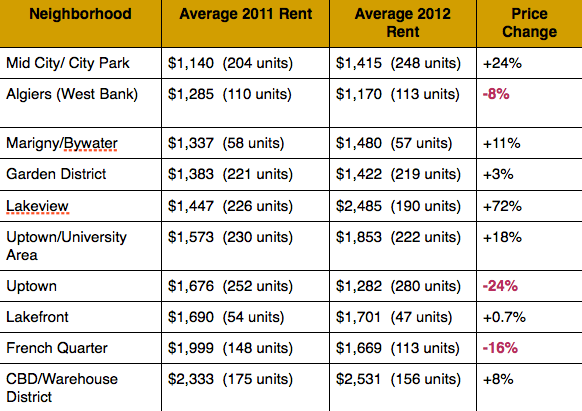 Things to know about rentals in New Orleans
A large number of properties are rented privately, so they are not included in these numbers.
The accuracy of the data depends on the listing agent putting the property in the correct neighborhood. I know that some numbers are suspect, especially in the Uptown, University and Garden District neighborhoods where the boundaries may not be known to an inexperienced agent.
The Lakeview numbers may look like they can't possibly be accurate, but as homes in the area are rebuilt, prices and demand have climbed. There are a larger number of upper end residences rented in Lakeview than any other place in the city except the CBD and Warehouse District.
Interested in renting a place in NOLA?
We have a dedicated rental agents that can assist you in finding the right place. Call 504-327-5303 to connect.
Properties for rent in New Orleans
Sorry we are experiencing system issues. Please try again.