Frames Inc New Orleans
How could I have grown up in Algiers and never stepped foot into Frames Inc.?  I don't know how this major oversight happened, but I made up for it today!  My husband visited the store earlier this week and told me that I had to check out some of the beautiful fleur de lis gift items they have in stock since he knows I am all about using the fleur de lis to decorate everything and everywhere.  With a few minutes to spare this afternoon, we ran over to grab a colorful flag to hang in our garden room.
With a convenient location on Kabel Drive, even the outside is welcoming…
Once we made our way inside, I was blown away by how much fabulousness (is that a word?) was contained in the shop.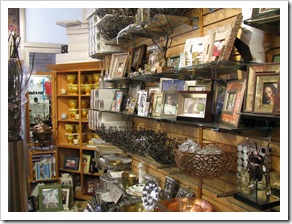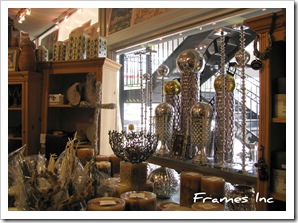 Picture frames, decorative items, candles, wedding and baby gifts, jewelry…with much more to offer than just fleur de lis, the list goes on and on.  What started out as a trip for a flag turned into not only a flag, but note cards, linens and wall hangings.  One of the owners, David, was a wonderful host as we wandered through the store oohing and aahing over just about everything we laid our eyes on and he graciously wrapped up the things I bought as gifts.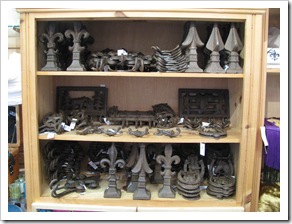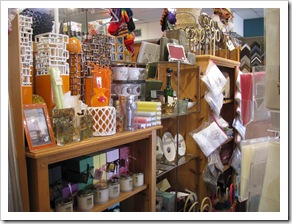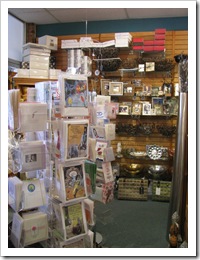 The selection of cards was outstanding as well, with speciality themes including Sweet Sixteen, Congratulations on Your New Home (I'm sure I'll be back for more of those!) and some of the most unique thank you cards I've seen in forever.
I feel like I've been missing out by not knowing about this gem that is right in my own backyard.  David and David, the owners, are members of StayLocal! and are as dedicated as I am to shopping and supporting our locally owned New Orleans businesses.  When I can do that AND stay on the West Bank, I know I've found another winner.
Need a unique gift , custom framing or just want to wander through and check them out?  Visit Frames Inc New Orleans at 3439 Kabel Drive in Algiers.  You'll be surrounded in fabulousness too!