Luvi Restaurant New Orleans
We popped in to Luvi last week while they were still working on the soft opening. Two words, y'all. Get. There.
Fresh, creative, and beautifully plated, this small place will be jam packed as soon as word gets out that they are now open.
You won't find your typical pho or ramen soups here. Instead, you'll get Mama's dumplings in a soy broth that made me want to just slurp the entire bowl, manners be damned.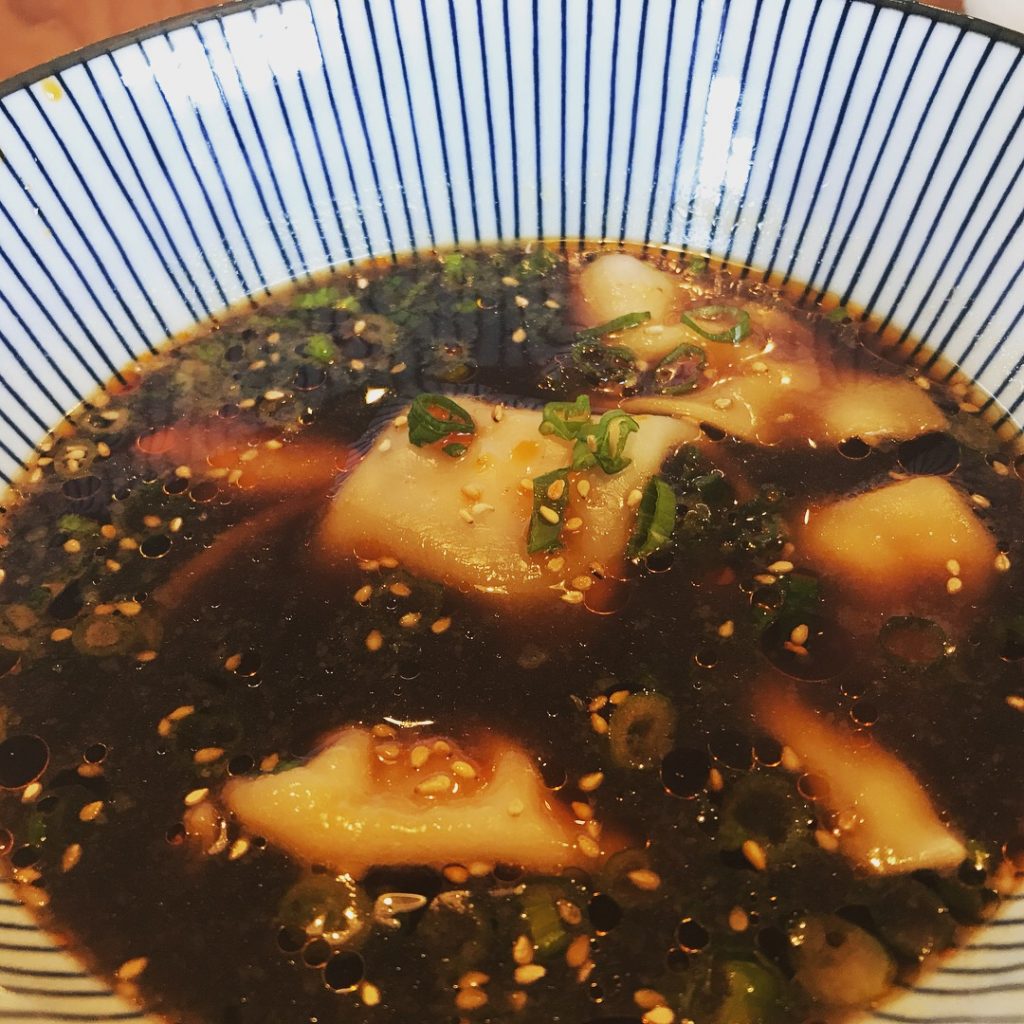 With an array of options from the raw bar or small plate menu, you'll want to give more than one dish a try. The spring rolls were crispy as could be and the edamame was perfectly salty.
Choose from the medium plate menu and you can't go wrong with Stolen Treasure. It's baked salmon with truffle oil and a sweet soy reduction that's amazing. The micro-greens were the perfect topping for this dish.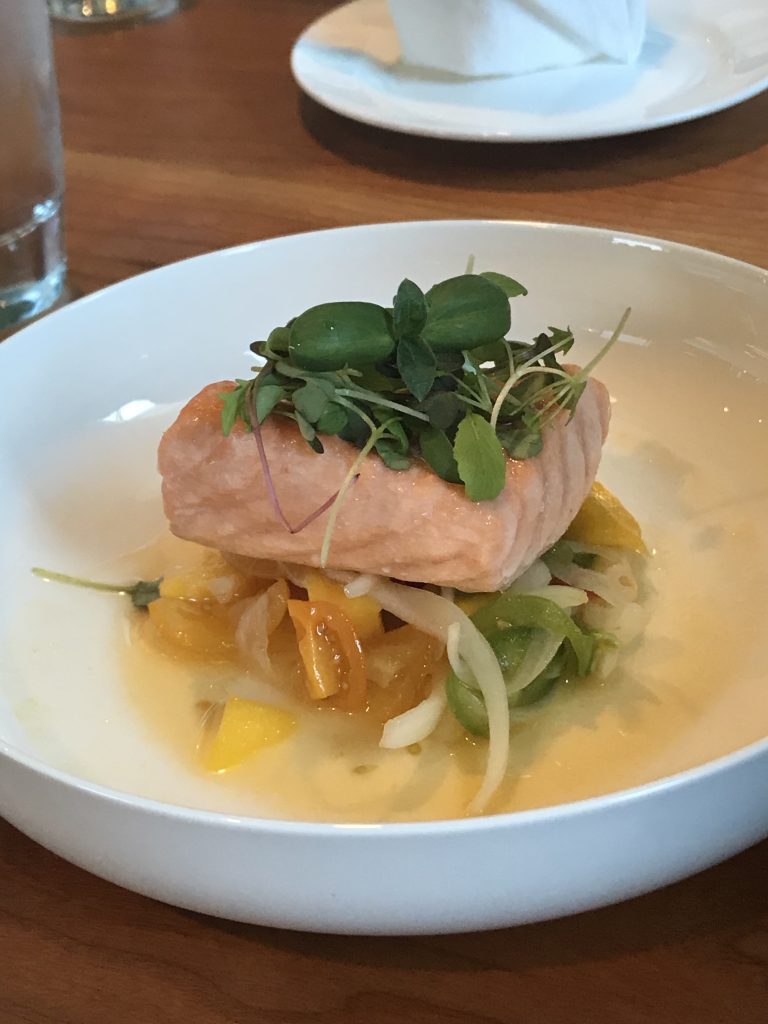 The decor
You might remember when this was a donut shop, but there's not a trace of it to be found now. In place of display cases, you'll find a gorgeous wooden sushi bar with the most colorful and eye catching floral chairs. Throw in some foil wallcoverings (I know, right?), green accents, a wonderful selection of dishware, and you'll be as enchanted as I was.
The menu
Luvi features a raw bar menu, small and medium plates, a selection of sides, and a specialty cocktail menu. Don't judge if you see me working my way through the entire thing. See the menu here
We will definitely return to Luvi – and soon too, as I have a feeling that it will be jam packed within the next couple of week.
Luvi 
5236 Tchoupitoulas St, New Orleans
Tuesday – Thursday  11am-2:30pm and 5-9pm
Friday-Saturday  11am-2:30pm and 5-10pm
Closed Sunday and Monday
www.luvirestaurant.com