Royal Street Musicians
Who doesn't love a good street musician? While wandering down Royal Street last week, I came across this group. Dedication is dragging an upright piano through the streets of the French Quarter!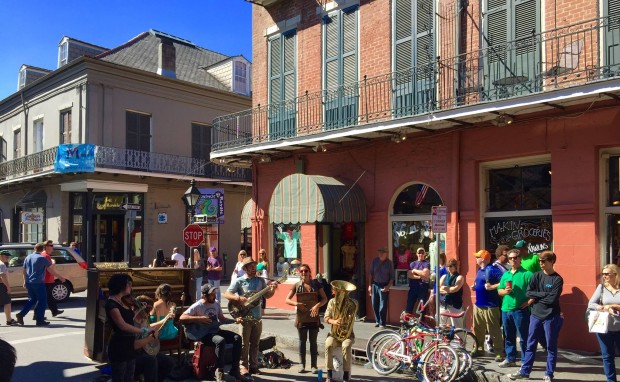 Where do you find your favorite street musicians in New Orleans?
---
Searching for the right place in New Orleans to call home? We've got them all, right here. Thousands of homes for sale, experienced agents and someone waiting to help you today. Call us at 504-327-5303 or contact us here.