New Orleans Cemeteries
While you might not consider visiting a cemetery in another city, in New Orleans, it's de rigeur to pop by one of the cities of the dead for a tour.
Don't buy into the myth that we bury above ground because the flood waters will make the caskets pop out of the ground (although it's a great scare-the-kids kind of thing).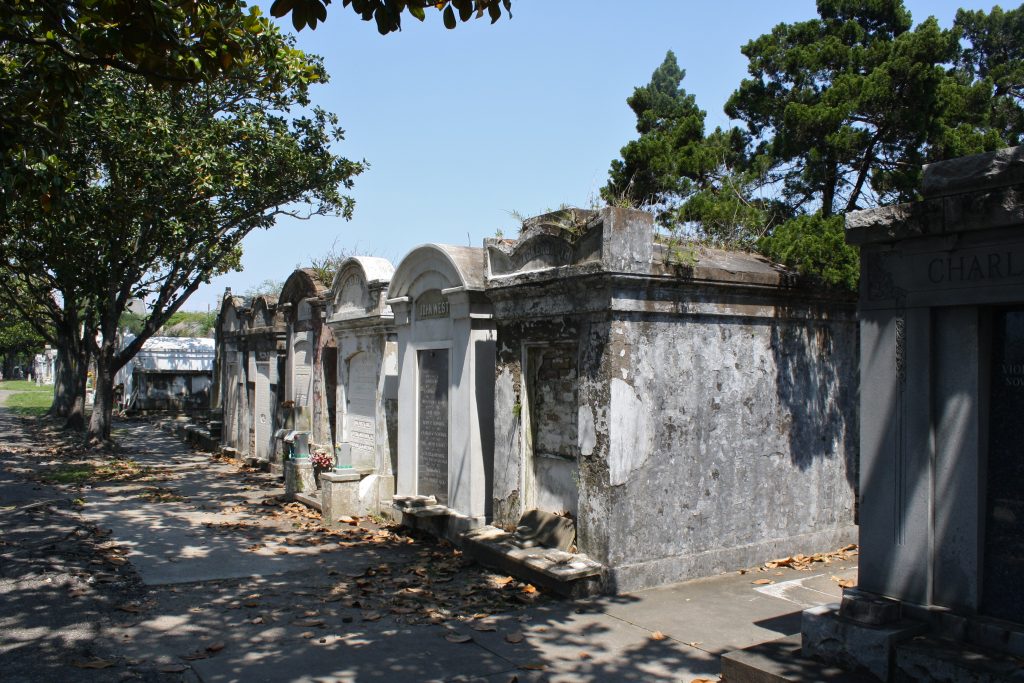 The real story is that above-ground burials were a Spanish tradition that was brought to the new world when America was colonized. That's why you'll still see below ground burials in Holt Cemetery (the NOLA pauper's burial ground) and in the Jewish sections of our cemeteries.
All that said, the family and society tombs, copings, and wall vaults are a beautiful sight to behold.