New Orleans Super Bowl Parade
Yesterday, New Orleans made history with the largest Super Bowl parade ever held. Even in a city that is used to hosting big events, I don't think that anyone was prepared for the record breaking crowds that showed up along the parade route to cheer for the National Champions, our boys in black and gold – the New Orleans Saints.  It must make the whole 11 people who showed up to welcome the Colts home hang their heads in shame….
Were you in that number? I tried my hardest, but sadly, I was not.
Who would have thought that the entire city would become gridlocked and that there would be thousands of people pouring onto the ferries to attend the parade?  We parked and got in line at the Gretna Ferry landing as the crowd grew by the minute.  When the ferry showed up and allowed boarding to begin, we all moved forward…a whole 4 or 5 feet.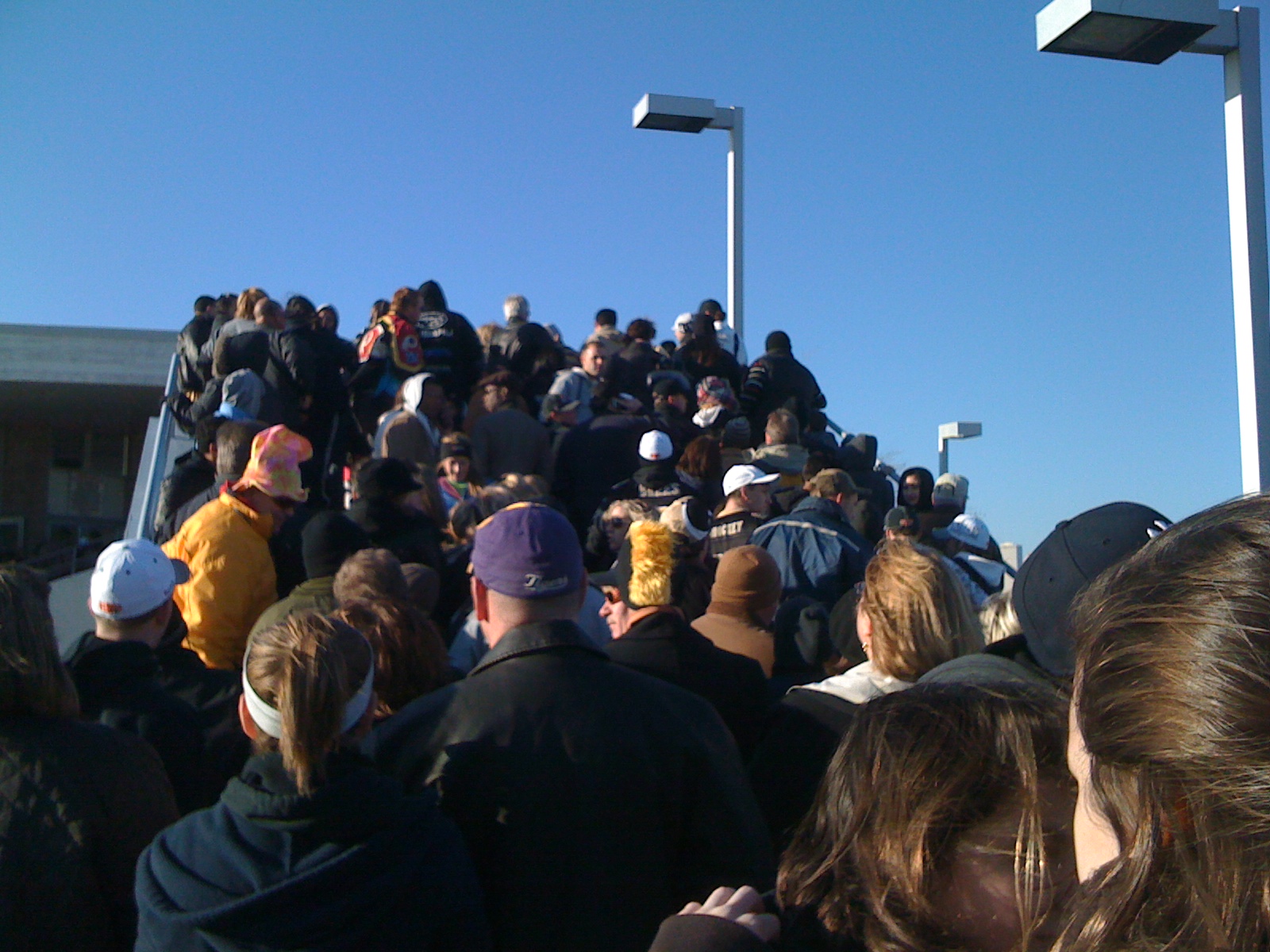 With only 233 people allowed on the ferry at one time, it quickly became apparent that we would be waiting for hours and that there was absolutely no way we were getting downtown before the parade was over. So, we made our way down the stairs, through the crowd and back to the car to head home to catch it on TV.
We were so disappointed that we couldn't be there in person to cheer on our team, but seeing the aerial shots on television, I'm almost (not quite, but almost) glad we weren't in the middle of what everyone is claiming to be the largest attendance at any parade ever held in New Orleans – bigger, even, than any Mardi Gras day.
I have a couple of hopes after yesterday.  First, I hope that city officials learn how to compensate for these types of crowds in the future.  Second, and most importantly, I hope that the feeling of pride in our team and our community that was evidenced yesterday continues throughout the year.
Oh, and WHO DAT!!
---
For information about living in New Orleans, please call us at 504-327-5303. It would be our pleasure to assist you with any of your real estate needs and have a little fun while welcoming you to our community.