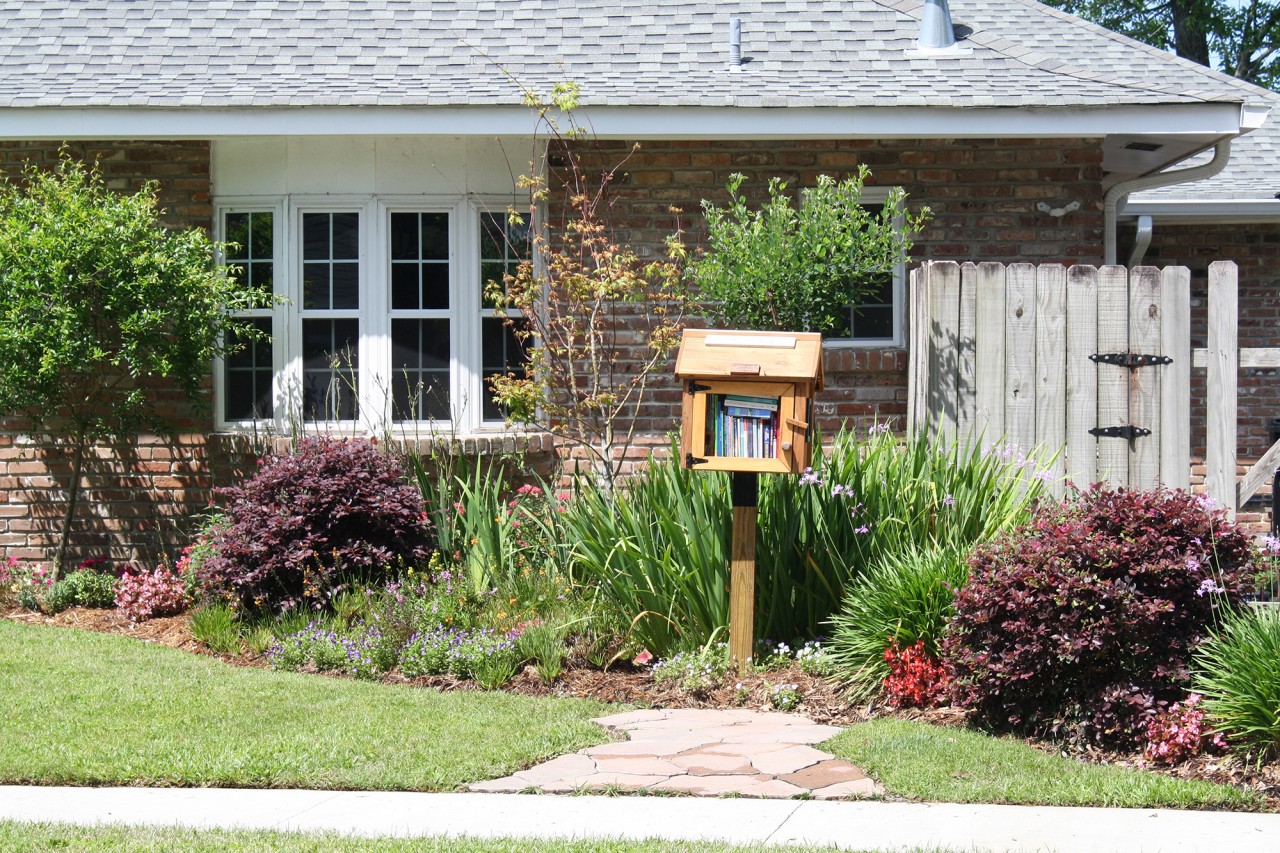 If there's one thing every child should love, it's reading. Reading expands their horizons and their vocabulary, exposing young readers to new ideas, new places and new characters that may have been dear to adults when they were younger.
To this day, Harriet the Spy is the book that reminds me of my childhood. I read that book over and over again, my imagination running wild with the idea that I, too, could be a neighborhood sleuth.
But getting to the library during their open hours isn't always easy for every parent and kid. That's why I'm thrilled that Little Free Libraries have been popping up on the West Bank. With the motto of "take a book, leave a book", these free community libraries are bringing neighbors together over a shared love of reading. No registration and no library cards are needed to feed the reading monster we should be creating in our little people.
The little free library pictured above is in Tall Timbers in Algiers. I've also seen one on Berkley Drive and another on Maumus Avenue, connected to the community garden. As far as I know, the only Little Free Libraries on the West Bank are all in Algiers.
Maybe you'll be the person to change that.
Learn more about the Little Free Library movement here: http://littlefreelibrary.org/