Bent Tree Real Estate Market Report
Bent Tree is on fire, with a staggering increase in the number of properties being sold in this Marrero neighborhood in 2016.
Average Sold Home Prices
We told you at the end of 2015 that we expected prices to rise in 2016 and our prediction was correct. As more new and higher priced construction has been sold over the last year, prices have followed suit.
It's important to note that there are 2 different markets in the neighborhood – new construction (Bent Tree Colony) vs resale homes (Bent Tree Estates).
The new construction average sold price in 2016 was $210,105, while the resale sold price was $173,391.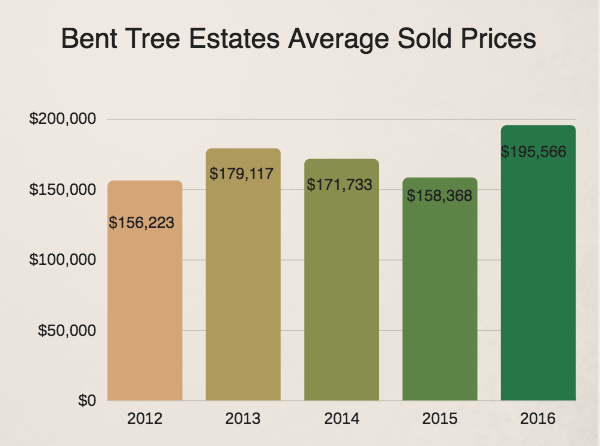 Number of Homes Sold
We're not used to seeing such dramatic shifts in the number of real estate transaction in one single West Bank subdivision. But Bent Tree, after holding steady in 2012-2014, and showing an increase in 2015…well, sales have exploded in the last year.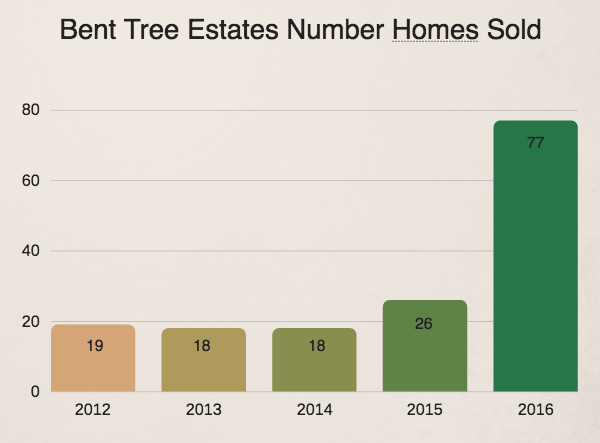 Average Days to Sell
How long are Bent Tree homes staying on the market? The average days to sell dropped dramatically in 2016, down to just 24 days. But again, there are 2 different markets within the neighborhood.
New construction average days to sell = 1
Resale homes average days to sell = 60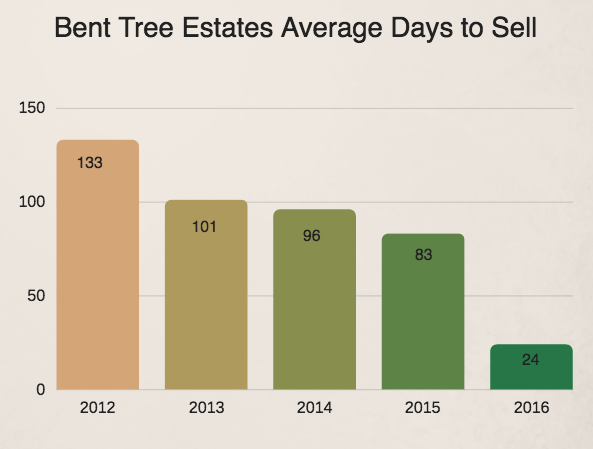 Buyer's Market or Seller's Market?
With inventory of just 1 to 2 months, it's been a strong seller's market in Bent Tree for over 12 months now. But those differences between new homes vs resale homes are important to note. Sellers of homes in the original phases can expect to be on the market for a longer time, because it's hard to compete with brand new homes. The only possible way to do it is on price, unless you've made some significant upgrades and improvements.
---
Bent Tree Homes for Sale
Sorry we are experiencing system issues. Please try again.