Harvey Louisiana Home Prices
Good news for homeowners in Harvey, as average home prices went up to $138,586 in 2016. That's an increase of 6.7% over 2015 prices. While price increases on the East Bank are slowing or flattening out, Harvey's market is still showing improvement.
January – June 2016 average sale price $135,415

July – December 2016 average sale price $140,701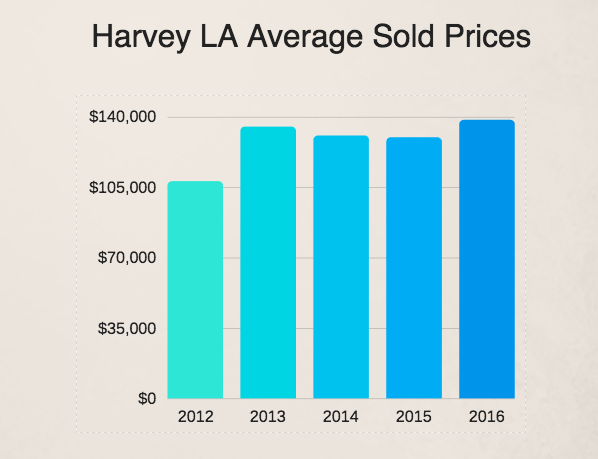 High 2016 sale: 3300 Abbotswood Drive  $549,000

Low 2016 sale: 3717 Red Cedar Lane $32,000
Number of Harvey LA Homes Sold
Prices may have been up, but the number of sales was almost flat – ending 2016 at 390 units sold vs. 379 sold in 2015. What's encouraging is that sales volume has increased each of the last 5 years. Provided interest rates don't rise by much, we expect to see the same trend in 2017.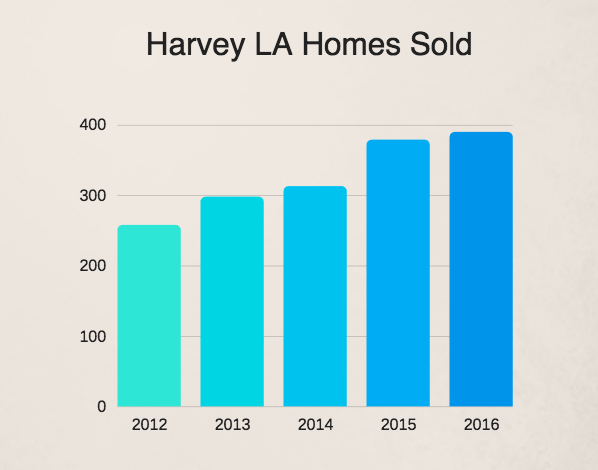 More about Harvey LA Real Estate
The time it's taking to sell a Harvey home also dropped in 2016. At year end, the average days to sell stood at 60 days, compared to 72 in 2015.
The average home sold in 2016 has 3 bedrooms, 2 baths, and 1,884 square feet of living area.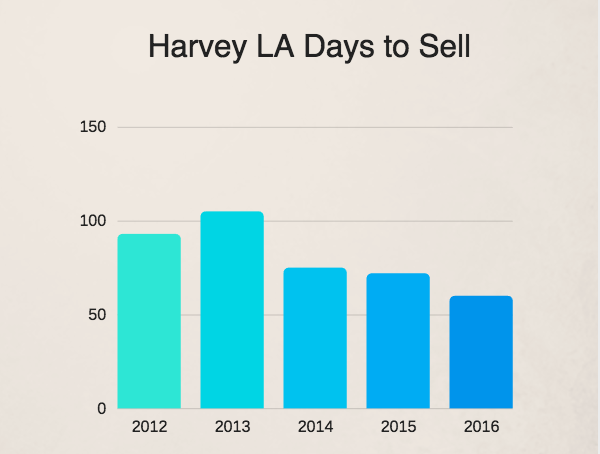 Buyers Market or Sellers Market?
Even though inventory climbed in the 4th quarter of 2015, it's still a sellers market in Harvey. On average, in 2016, there was a 4 month supply of homes for sale in Harvey.
The 3 most popular neighborhoods in 2016 were Woodmere, Woodland West, and Stonebridge.


Harvey LA Homes for Sale Today
[static_listings id='32368′]