New Orleans Real Estate Sales
Sometimes a visual interpretation of the local real estate market says it all. That's definitely the case with New Orleans home and condo sales for the last 5 years.
In 2010, there were 2,483 sales.
In 2014, that number rose to 3,492 – an increase of over 1,000 units or 41% in just 4 short years.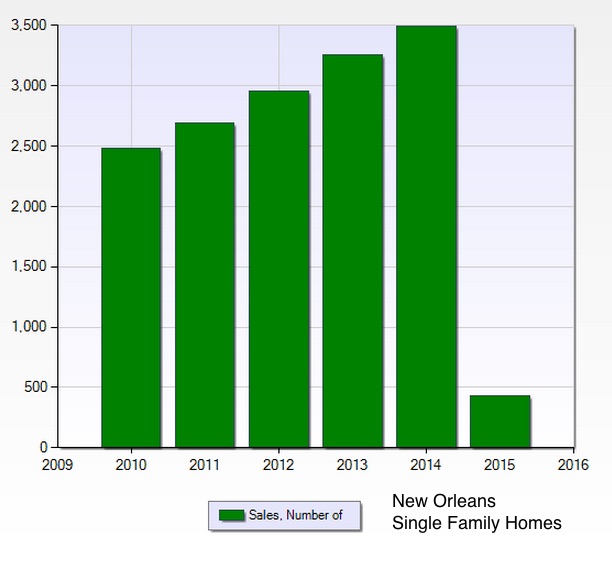 What About Prices?
The median sales price took a little dip in 2014, but 2015 sales are starting out very strong.
2013 median sales price: $214,750
2014 median sales price: $212,000
2015 median sales price as of 3/6/15:  $231,750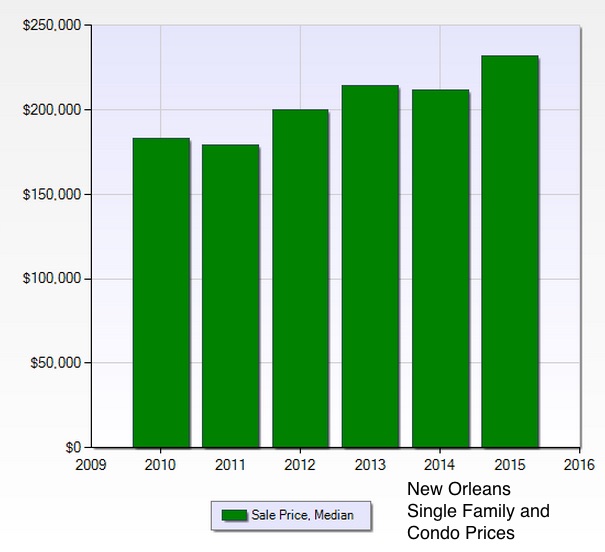 As of 3/6/15, there are 1,366 available single family and condo units in New Orleans. Based on 2014 sales, that's a 4.7 month supply of inventory, putting NOLA squarely in a seller's market.
**Note: Individual neighborhoods may have a higher or lower amount of inventory. If you are considering a move, ask your agent if now is the right time to sell.
---
Start Your New Orleans Home Search
Loading...