New Orleans Home Sales
After hitting a low in 2010, New Orleans home sales have been going gangbusters every year since. For those that were here in 2005-2007, you know that the spike in sales was directly related to people buying and selling post-Katrina. Then….the economic woes hit us just like they hit other regions across the country and we saw 4 straight years of declining sales.
Over the last few years, however, NOLA has been the darling of the media, the movie industry and the millennials. More and more young professionals are choosing to call us home than in any time frame I can remember and as new jobs are created, new people are moving in, pushing up the number of properties being sold each year.
Foreclosure Sales
After peaking at 543 bank owned properties sold in 2011, foreclosure sales have dropped year over year, ending 2015 at 342 – just 9.5% of sales compared to 20% in 2011.
New Orleans Average Home Sale Prices
Average single family and condo sale prices were up 13% from 2014 to 2015.
The 10 year change in sale prices? A whopping 27%.
Does this mean that your house is worth 27% more than you paid after Katrina? Nope. These are nothing but averages. Your home value is dependent on recent comparable sales in your neighborhood, not the general market values.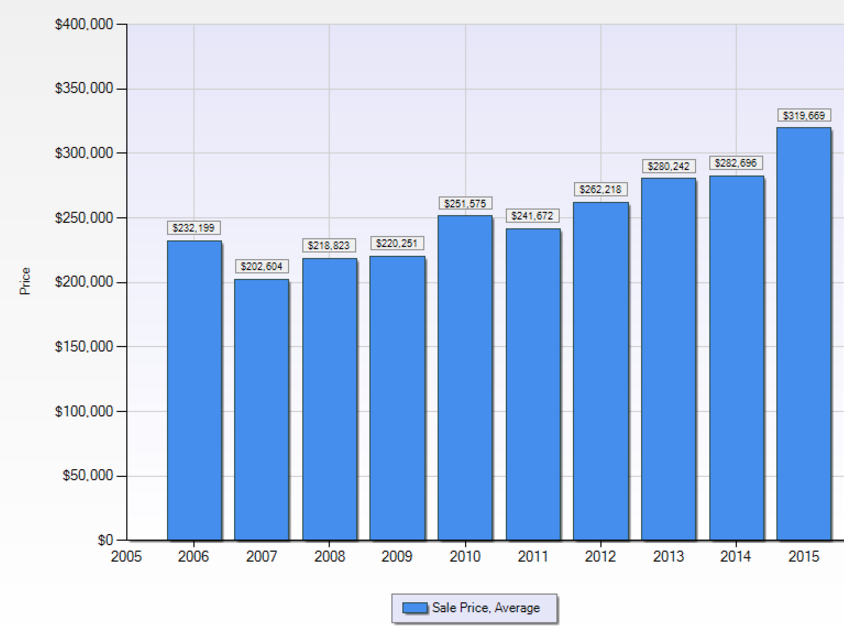 Days on Market for New Orleans Homes
At the same time that prices have gone up, days on market has dropped – homes are selling at the same rate now that they were selling post-Katrina. Again, this is the market as a whole and your neighborhood may be performing better/worse than these averages.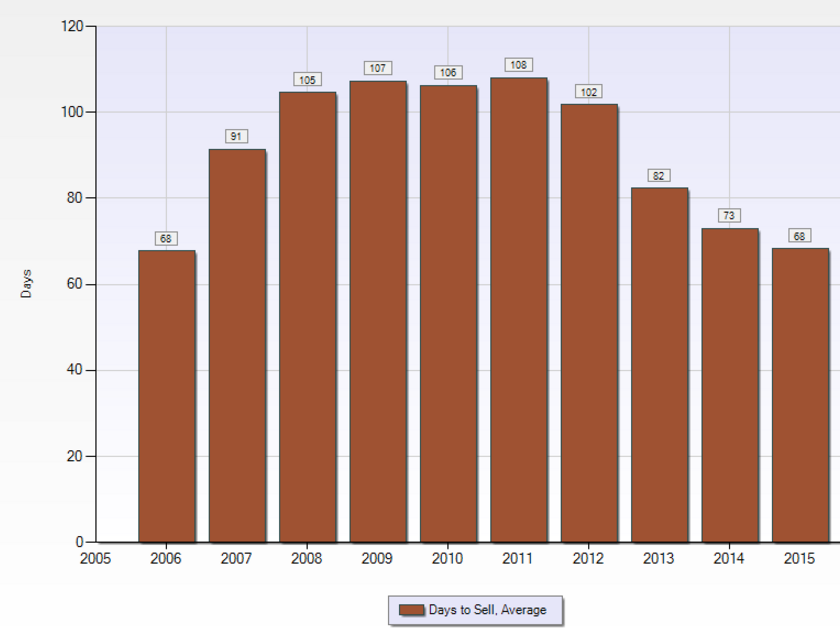 Now that we've put the generalizations to bed, let's get granular.
When it's time to sell your home, it doesn't matter what the parish wide averages are. It doesn't even matter what the averages by zip code are.
What matters is what's happening in your neighborhood. Your subdivision. Maybe even just a few blocks surrounding your property.
It matters what condition the houses are in. It matters if the properties are owned by a bank or a person.
Don't buy into the hype. If you want/need to sell your home, talk to a professional. Get some in-depth information on recent sales in your area so you can make an educated and informed decision.