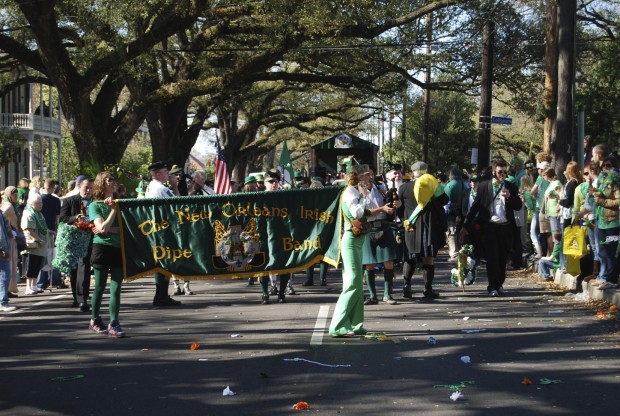 Irish Channel, New Orleans LA
The Irish Channel has a rich history as one of the working class New Orleans neighborhoods, settled in the 1840s.  Tucked in between Magazine St. and Tchoupitoulas, the other boundaries of the channel (depending on who you ask) are Toledano and First streets. Officially, it's part of the Garden District, but if you ask a resident where they live, they will more than like answer with "the Channel".
Irish Channel architecture
Home to traditional New Orleans styles, the neighborhood is filled with shotgun singles and doubles and has undergone a renaissance over the last few years as home buyers and investors have undertaken some pretty fantastic renovations and remodels. Gentrification seems to be the word most associated with the area, as home values, which slid in the 1990s, have made a huge rebound right alongside the popularity of the neighborhood. Where once the streets were lined with ramshackle and run down homes, they are now filled with newly remodeled or even brand new construction homes.
Most New Orleanians that live outside of the Channel associate it with the annual St. Patrick's Parade that winds through the streets and the celebrations at bars that have been a part of the wearing of the green for many years, while those that live in the Channel know it's a close knit neighborhood where people look out for one another.
For Sale + Lease in the Channel
Sorry we are experiencing system issues. Please try again.