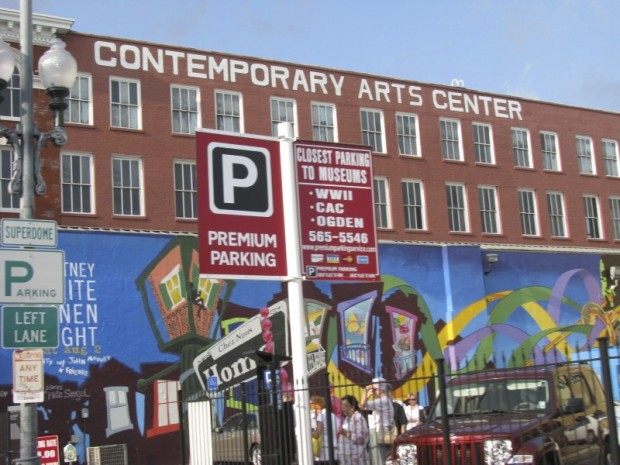 New Orleans Warehouse District
Just when I think I've seen every cliche applied to New Orleans, someone dreams up another one…
According to Forbes magazine:
Forget the French Quarter, NOLA's brand of hipster hangs here. The neighborhood, also known as the Arts District, touts amazing restaurants (including Emeril Lagasse's original restaurant), access to the Crescent City farmers market, and a collection of galleries and museums that include the Contemporary Arts Center and the National World War II Museum. Read more…
Say what?
I must have been confused by the definition of hipster, because that's not what I experience when I'm in the neighborhood.
Instead, I see artists and attorneys, retirees, people with second homes…a real mix of people, experiences and backgrounds. Spend a little time walking around the Warehouse District and you'll see visitors (after all, it is home to the convention center) playing tourist, residents walking their dogs, and locals filling up the fabulous restaurants. Is it busy? Yes. Has it experienced a renaissance? Indeed. But that doesn't make it a hipster haven.
Considering how diverse our New Orleans neighborhoods are, I would never think to tag any of them with just one description.
New Orleans Warehouse District Real Estate
Sorry we are experiencing system issues. Please try again.