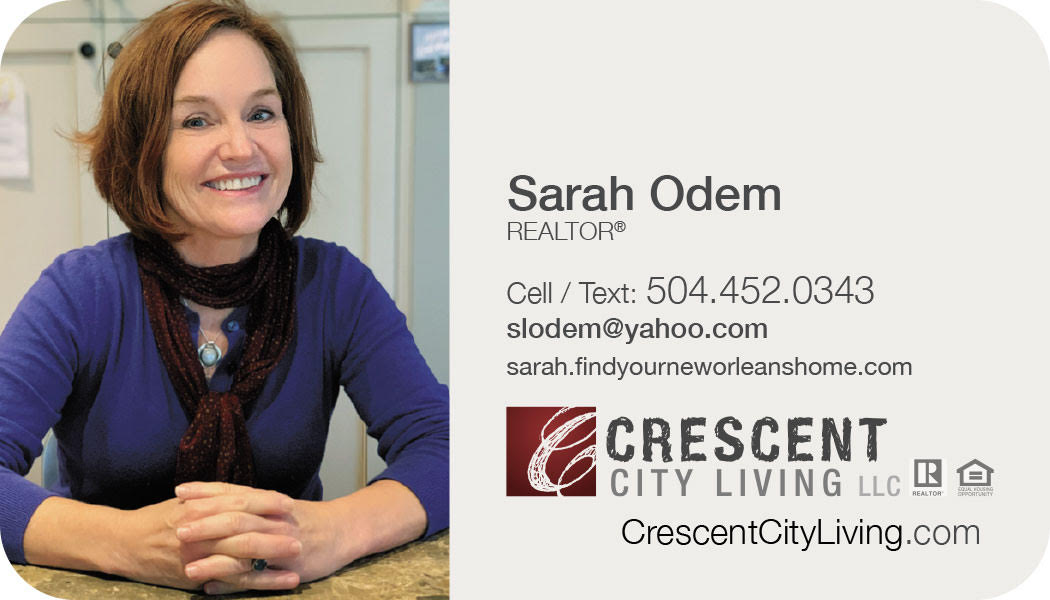 Sarah Odem REALTOR
We're on a roll this month, adding several new agents, including Sarah Odem. We've been pursuing her for quite some time, so our happy level is exceptionally high right now!
Who is Sarah?
Sarah Odem was born and raised in New Orleans and has lived in many different neighborhoods throughout the City.  After receiving her Bachelors degree in Finance from UNO, she started her real estate career in Austin, TX, where she participated in land acquisitions and sales as well as managing over 50 income producing commercial and residential properties.
Eventually, she moved back to New Orleans and received her Masters degree.  She has personally bought, sold, and renovated many properties in New Orleans and has first hand experience working with many different title companies, inspectors, lenders and tradesmen.
I know that buying a house can be a very stressful experience, particularly for first time home buyers.  I like being able to help people through this and make it a positive learning experience. ~ Sarah