What's the best thing about Crescent City Living? Our agents, of course.
If you haven't met Heather yet, let's get to know her a little better. She is a wealth of knowledge about Algiers Point and has an incredible collection of local business owner interviews. Always a twinkle in her eye, she brings a smile with her wherever she goes – and that's all over the city!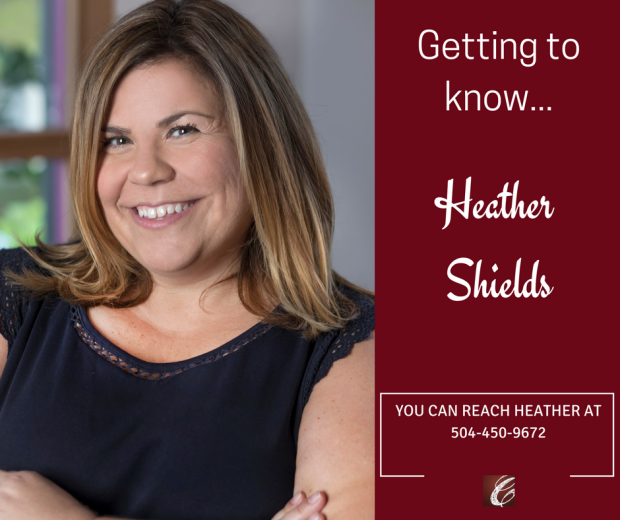 Getting to Know Heather Shields
Coffee or Tea?
Coffee. Trust me, this is for the greater good.
What's your favorite quote?
"Comparison is the thief of joy" ~ Theodore Roosevelt
Mardi Gras or Jazz Fest?
That is one of the hardest questions anyone has ever asked me! I love both, but if I had to say, then Mardi Gras.
What's your favorite po-boy?
The roast beef at Parkway.
Neutral ground or sidewalk side?
Sidewalk side.
What's your hidden talent or superpower?
Animal whisperer.
Rice or potato salad in gumbo?
Rice, but either way, you are winning as long as the roux is right.
What's your favorite touristy thing to do in NOLA?
Spend a hot afternoon singing along at the dueling piano bar at Pat O's.
Cats or dogs?
Both.
Beer or wine?
Champagne. Always champagne.
Favorite snowball stand or flavor?
Hansen's. The chocolate with condensed milk….perfection.
Beach or cabin?
Beach.
---
Want to work with Heather? Call her at 504-450-9672,  email her, or visit her website.