Clara Williams REALTOR
What's the best thing about Crescent City Living? Our agents, of course.
Today, we're chatting with Clara, getting to know more about this transplant who has embraced New Orleans as her own.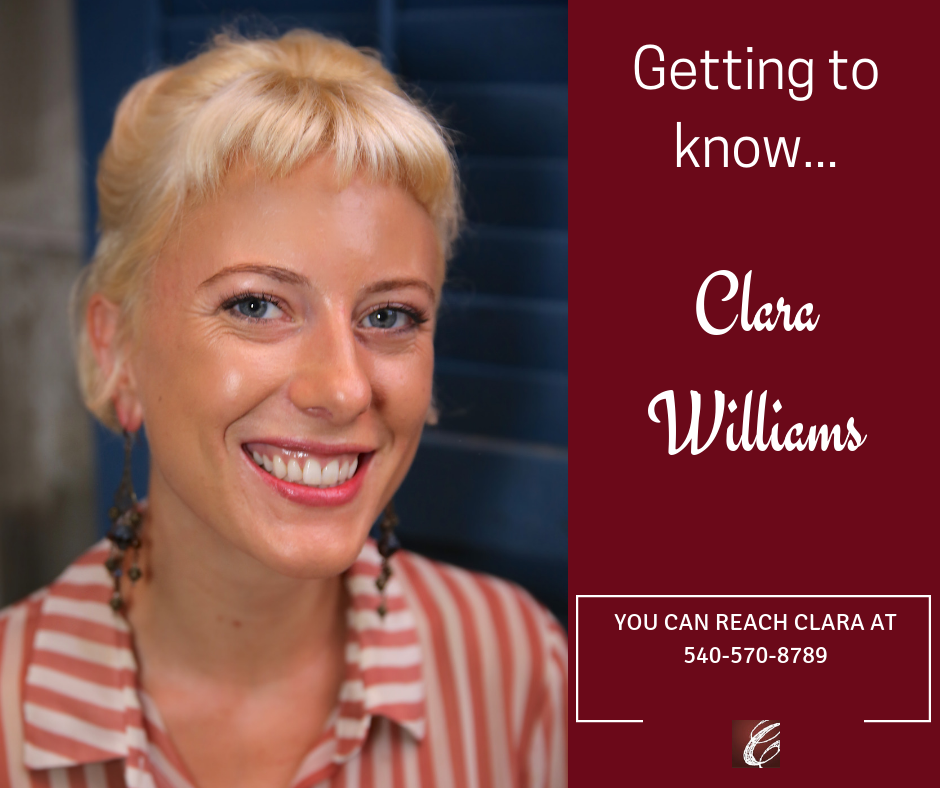 Getting to Know Clara Williams REALTOR
Coffee or tea?
Black loose leaf tea with real cream and honey.
What's your favorite quote?
"Use it up, wear it out, make it do, do without"
Mardi Gras or Jazz Fest?
Jazz Fest is alright, but Mardi Gras is king
What's your favorite po-boy?
Well, I thought it was Hank's catfish until I tried my friends grilled shrimp the other day. Now I'm lost and confused.
What's your hidden talent or superpower?
I can drive a tractor
Beer or wine?
Red wine, please 
What's your favorite touristy thing to do in NOLA?
Watch the boats pass by on the Mississippi
What's your favorite snowball stand or flavor?
I don't like snowballs… let's change the question to daiquiris! Answer: Mango
Beach or cabin?
I'm a mountain girl. Cabin.
Cats or dogs?
Dogs furrever!
---
Want to work with Clara? Call her at 540-570-8789,  email her, or visit her website.