New Orleans home prices and data are fascinating if you're into numbers like we are. Over the years, trends emerge. Prices rising, prices falling, neighborhoods morphing in and out of popularity. But at the end of the day, there are some trends that stay the same, no matter what.
Fall buyers generally pay less
Homebuyers that are making offers in the 4th quarter of the year are generally not as generous in their offers as those that buy in the spring and summer seasons.
We looked at sold pricing trends and noticed that homes that are sold in January, February, November, and December command the lowest average New Orleans home prices of the year.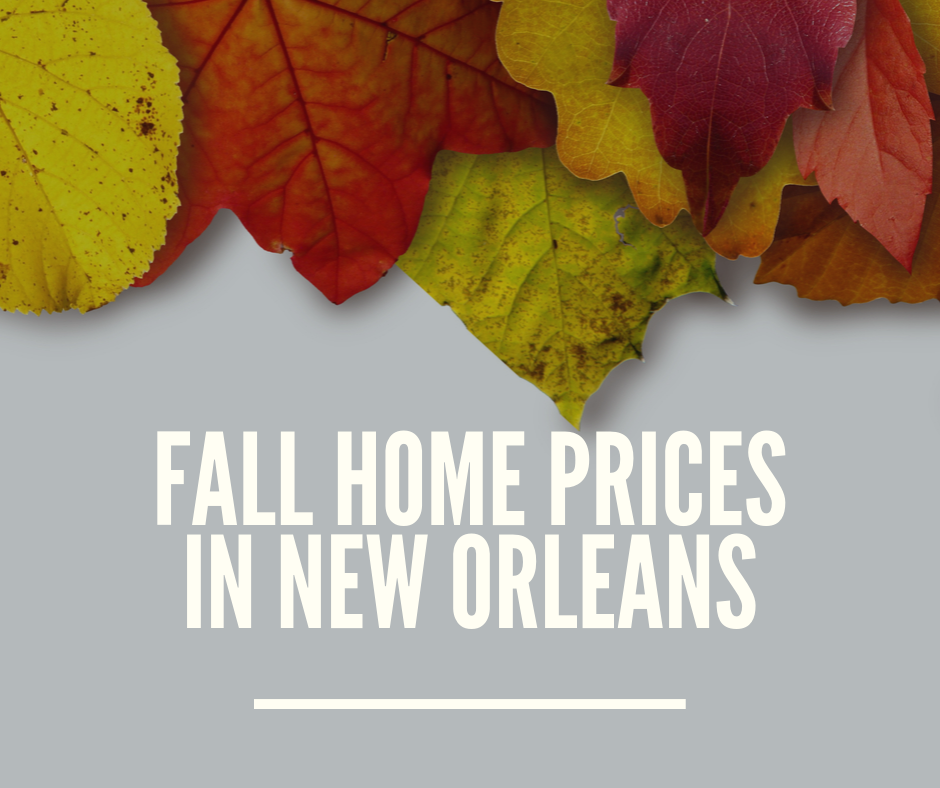 What does this mean for home sellers? A couple of things.
If you've been on the market for a while now, it's definitely time to make a price adjustment in order to appeal to the holiday shoppers.
You're more likely to get lower offers in the 4th quarter, which results in lower sale prices in the months mentioned above. January closings are, without a doubt, the lowest prices of the year historically.
If your goal is to get the highest possible New Orleans home prices, it's the wrong time of year for that unless your home is in impeccable condition.
Related reading: The Ultimate New Orleans Home Selling Guide
---
We can help you decide when is the best time to sell, what is the best price to set and determine the highest return on improvements to prepare your New Orleans home for the market. Call us today at 504-327-5303 for a personalized plan designed to get you moving.