New Orleans real estate update
Since we're almost half way through July, let's take a look at what's happening in the New Orleans real estate market.
It's been a busy week, with 121 new listings for sale, 33 houses back on the market, 74 homes sold, and offers accepted on 116 properties.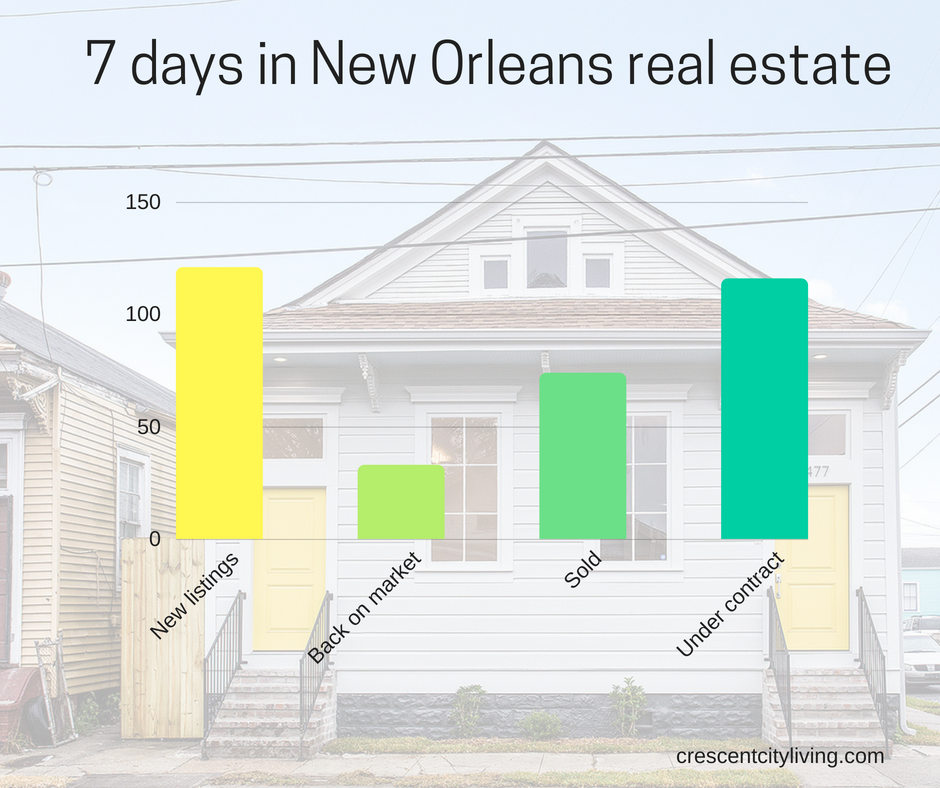 Some details
High sale price: 1331 Philip Street in the Garden District sold for $1,725,000
Low sale price: 4819 Warren Drive in New Orleans East sold for $29,000
Most affordable new listing: 4313 Woodland Drive, a townhouse in Algiers
Most expensive new listing: 18 Richmond Place, a single family home Uptown
Of the homes that came back on the market, 27% were in Gentilly. Remember, homes come back on the market for a number of reasons, ranging from inspection results to failed financing. Don't assume that a house that is back on the market for a negative reason, because that might not be the case!
164 properties had a price reduction in the last week. The largest number of price changes were in the following areas:
70115 (Uptown) = 23
70122 (Gentilly) = 21
70114 + 70131 (Algiers) = 18
70117 (Bywater/Holy Cross/St Claude) = 17
---
Need help buying or selling your New Orleans home? Call us today at 504-327-5303.