The Hottest New Orleans West Bank Neighborhoods
Where are the New Orleans West Bank hot neighborhoods for the month of April 2017? We took a look at sales for the month to find out where buyers in different price ranges are choosing to purchase homes.
It's really good news for Algiers, since they swept the rankings for all price points over $200,000.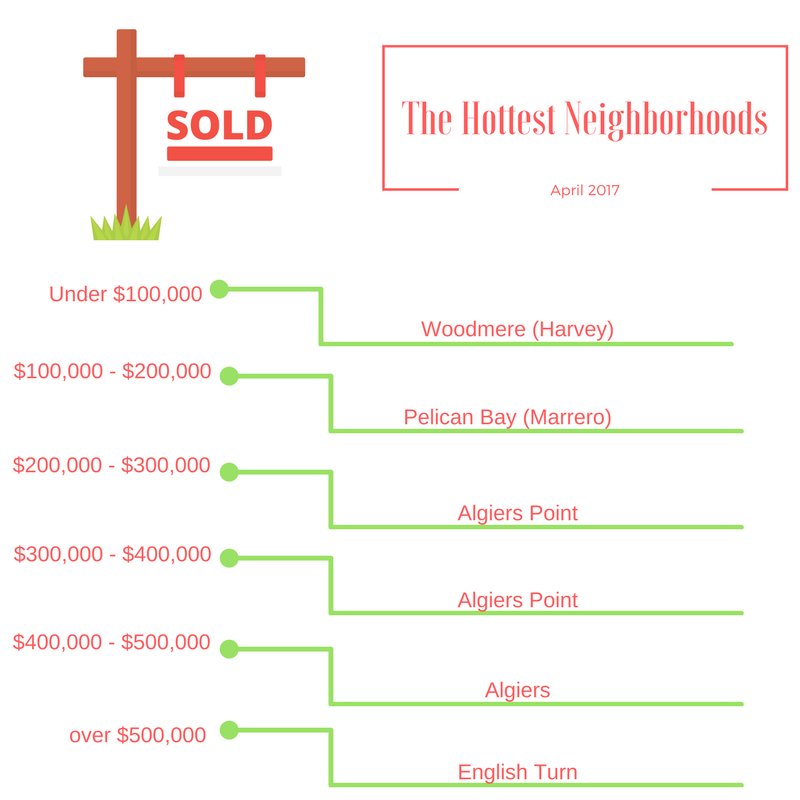 The affordable neighborhoods that drew the most buyers in April were Woodmere in Harvey and Pelican Bay in Marrero. Once we looked into homes that sold for over $200,000, Algiers was the winner across the board. Algiers Point dominated the $200,000 to $400,000 price range, while English Turn won the luxury market.
The West Bank is becoming more and more attractive to buyers who have been priced out of the East Bank market. They are discovering that crossing the bridge has advantages. Bigger lots. Off street parking. And a heck of a lot more bang for their home buying buck. It will be interesting to see if Algiers continues to be the draw it was in April.