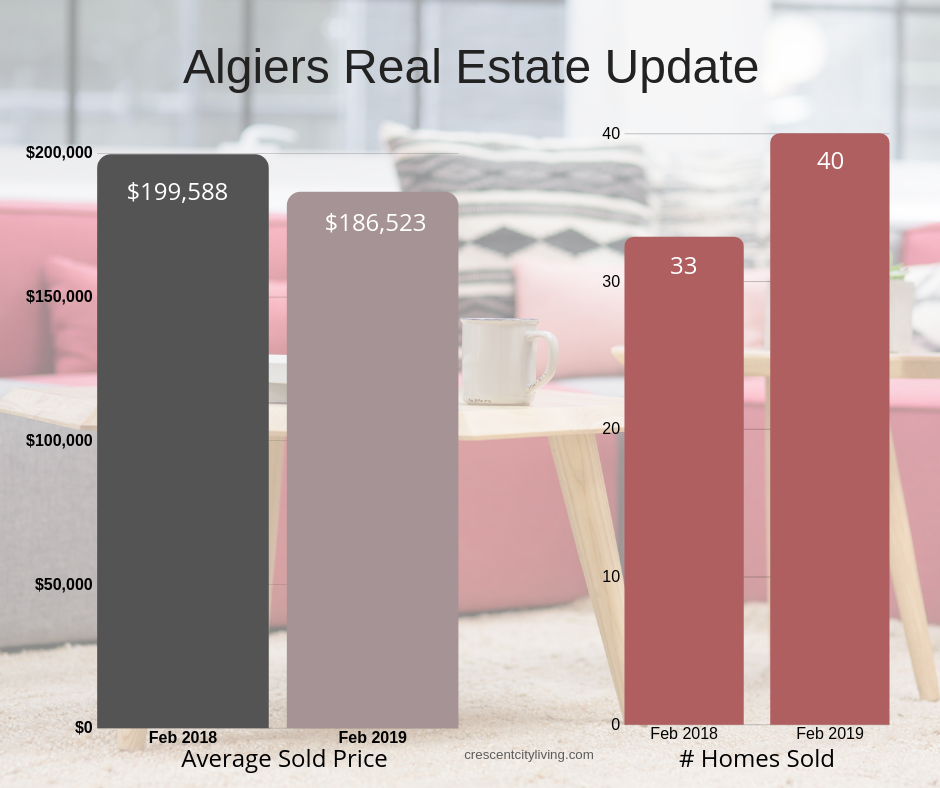 February 2019 Real Estate Update: Algiers New Orleans
A quick peek at the Algiers real estate market (zip codes 70114 and 70131) shows an increase in sales year over year, but a decrease in average sold prices for the same period.
It's no cause for concern, though, because with a late Mardi Gras in 2019, it pushed back the start of the traditional spring selling season. As a matter of fact, the January 2019 average sold price was UP by almost 30% over January of 2018.
It just goes to show you that you can't put all of your stock in only one month of activity. If you're considering selling your Algiers home, you'll need to narrow in on your specific neighborhood, similar homes, and no more than 6 months of sales. This information will help you set the right price to get it sold.
Need some help? Call us today. 504-327-5303