New Orleans Condo Prices
With few exceptions, 2016 was the year of disconnect in New Orleans condo prices.
We looked at the average condo list price vs the average sale price for each month of 2016. The disparity between listing and sold prices was fairly significant most months last year. December was notable as the only time the average sold price dropped below $300,000 in 12 months.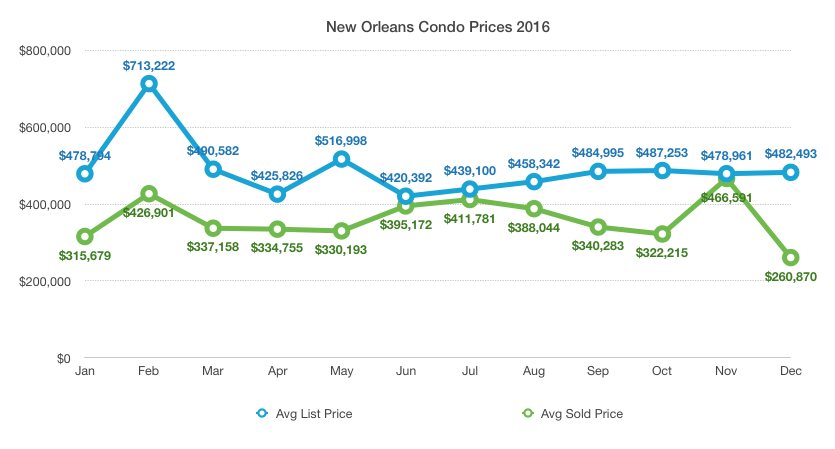 Where are condo prices headed?
After 6 years of increasing sales prices, the market began softening last year. The 2016 average sold price was $359,171, down 2.5% from 2015.
As of February 2017, the average sold price has dropped even further – to $332,747.
Our advice
If you plan to sell this year, put your unit in pristine condition and get it on the market sooner rather than later. If price drops continue, you'll be losing money each month you wait – and running the risk that it won't appraise for a buyer using financing.
NEW ORLEANS CONDOS FOR SALE
Sorry we are experiencing system issues. Please try again.