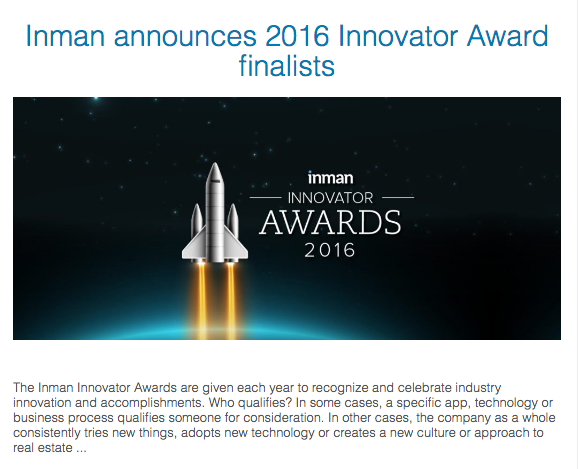 You like us! You really, really like us!!
We are bursting with pride that Crescent City Living has been nominated in the Most Innovative Marketing Campaign, Video or Advertisement category for the 2016 Inman Innovator Awards based on our series of New Orleans neighborhood videos.
Working with Ed Branley, an amazing New Orleans historian, and Crista Rock, the best local videographer around, the videos are our love letters to NOLA and our renowned, unique neighborhoods.
What are the Inman Innovator Awards?
Each year the real estate industry recognizes people and companies that are doing something innovative and different. This is where thinking outside of the box is rewarded, where those of us trying to bring something new to the real estate world are recognized.
And we're in really good company, competing with the National Association of REALTORS® and the big daddy of real estate searches, Realtor.com (although we still think our local search is the best!).
Thank you
A big thanks to Brad and the folks at Inman who had to wade through all of the suggested nominees and pare it down to the finalists. It's not a job we would want because there are so many stellar examples of businesses, brokerages, and individual agents that are doing it right.
We are thrilled to be included in that number.