New Orleans Average Home Sale Prices
When compared to 2015 stats, our New Orleans average home sale prices continue to rise this year. At the end of 2015, the average sold price for Orleans Parish homes and condos stood at $318,824. At the end of July 2016, that number had risen to $330,135 – a 3.5% increase across the board.
While an increase is always good news to homeowners (while not so great for home buyers), it's a much smaller increase than we saw from 2014-2015, when prices went up by 12.7%.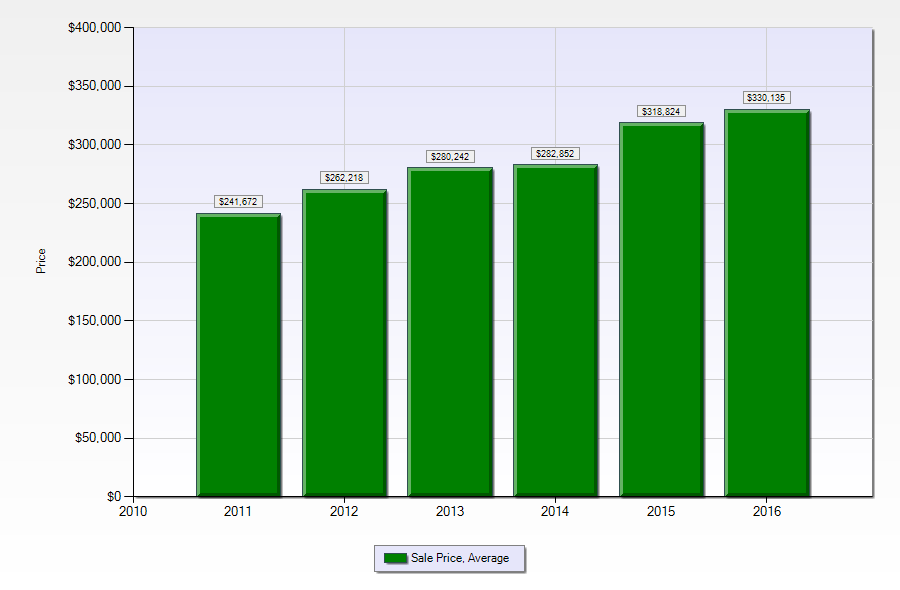 How are the different neighborhoods performing?
There are some surprises in gains and losses by neighborhood and some changes that aren't startling at all.
We've been saying that the CBD/Warehouse District was growing too quickly, and the numbers reflect the fact that prices have passed their peak. Other losses were recorded in Broadmoor, Uptown and Central City. On a side note, the lower averages in Central City are not unnerving simply because of the condition of the properties being sold recently. We expect that number to increase as properties are renovated and brought back onto the market over the next year.
The Lower 9th Ward/Holy Cross area had the largest increase in average sale prices, jumping up by over 46% – head and shoulders above any other area of the city, mostly due to affordability and investor activity.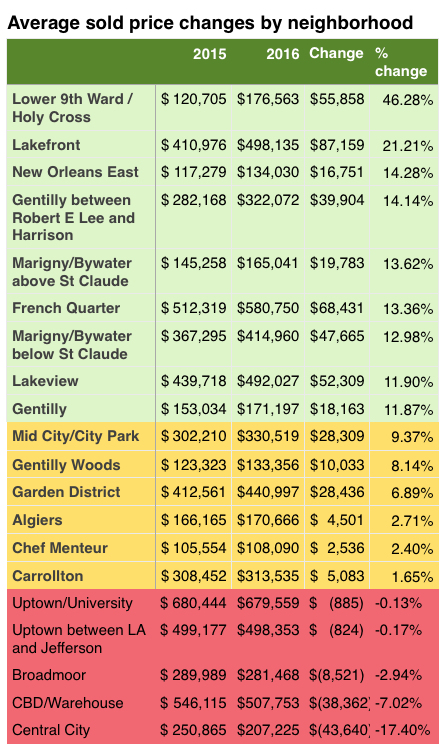 Takeaways
New Orleans East and Chef Menteur are still the most affordable parts of the city
Despite a very small dip in sales prices, the University area of Uptown remains the most expensive neighborhood
Demand is increasing and prices are following in the more affordable neighborhoods such as Gentilly and Algiers