New Orleans Condos – Sales and Market Update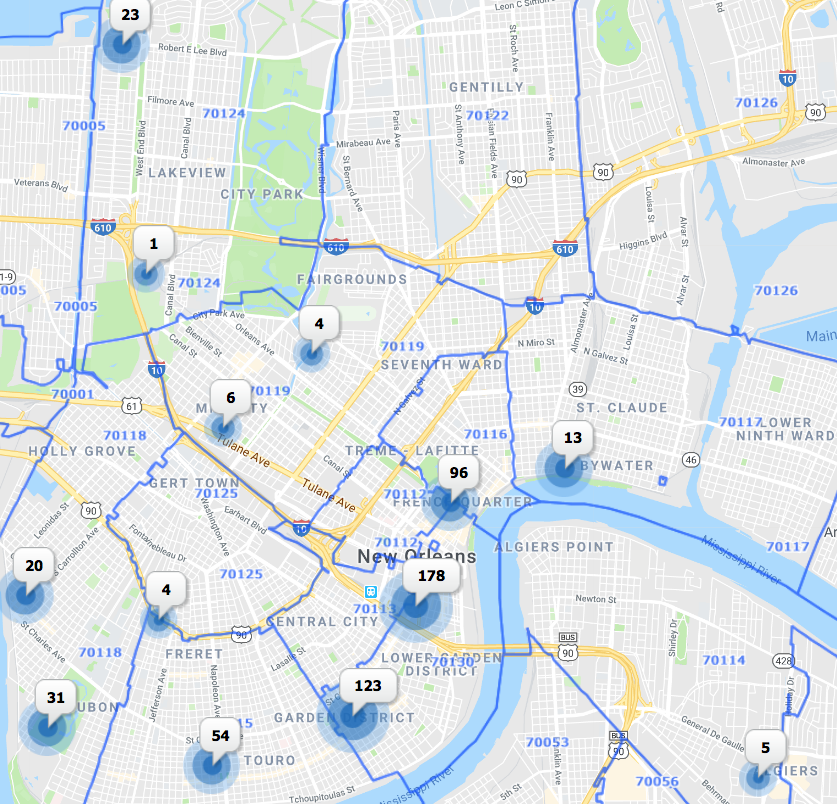 It's been some time since we took a gander at New Orleans condos and how the market is changing. As you can see from the map, the majority of the condo sales in 2018 have been in the Garden District, Lower Garden District, French Quarter, and the Marigny. Average sold prices hit just under $405,000 in November 2018, a significant increase from 2017. But, what's driving that change?
Ch-ch-changes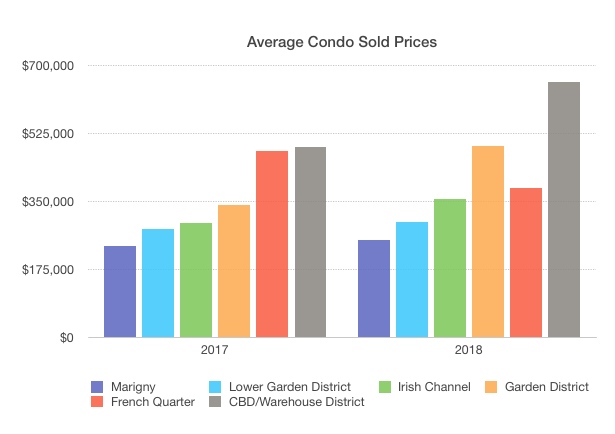 Sales at 600 Port of New Orleans and new construction at 1001 Julia (The Standard) are skewing averages in the CBD/Warehouse district market. In 2017, there were 5 condos sold for over $1,000,000. In 2018, there have been 23 units sold over $1,000,000, with the majority of them located in The Standard. All told, The Standard has had 33 units sell so far in 2018.
Owners in the Cotton Mill, Federal Fibre Mills, and other Warehouse District locations should be aware that the increase in condo prices is generally not happening in your buildings.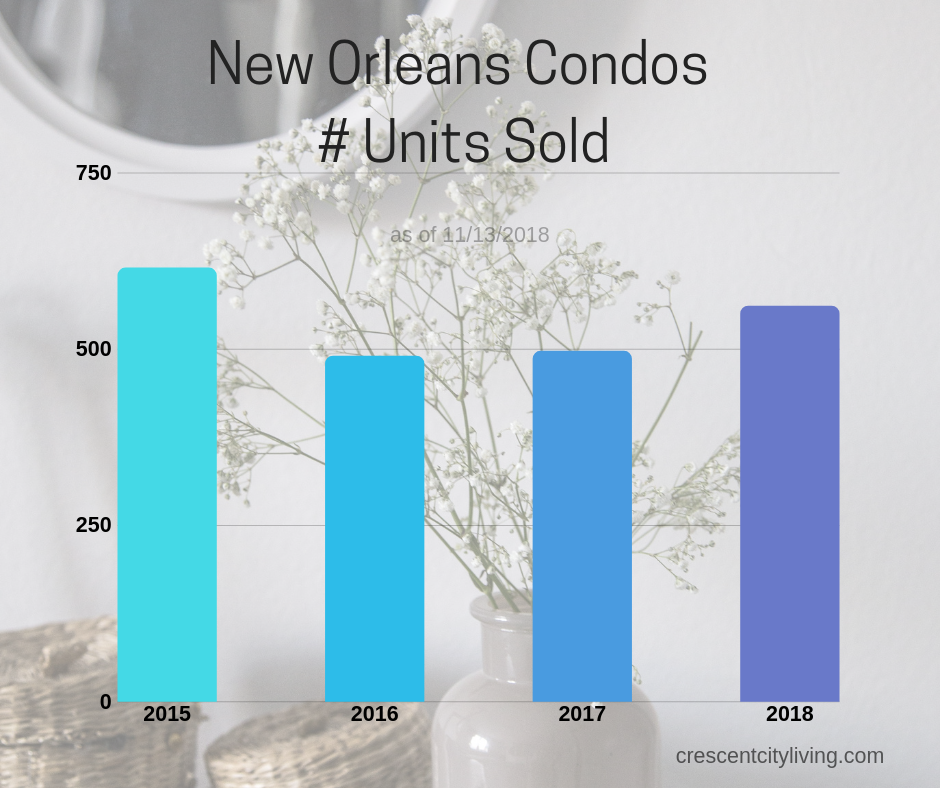 An area of concern
What's most concerning about the changes in the condo market is the increase in the months of inventory. With inventory hovering in the 11-12 month range, there's definitely a glut of properties for sale.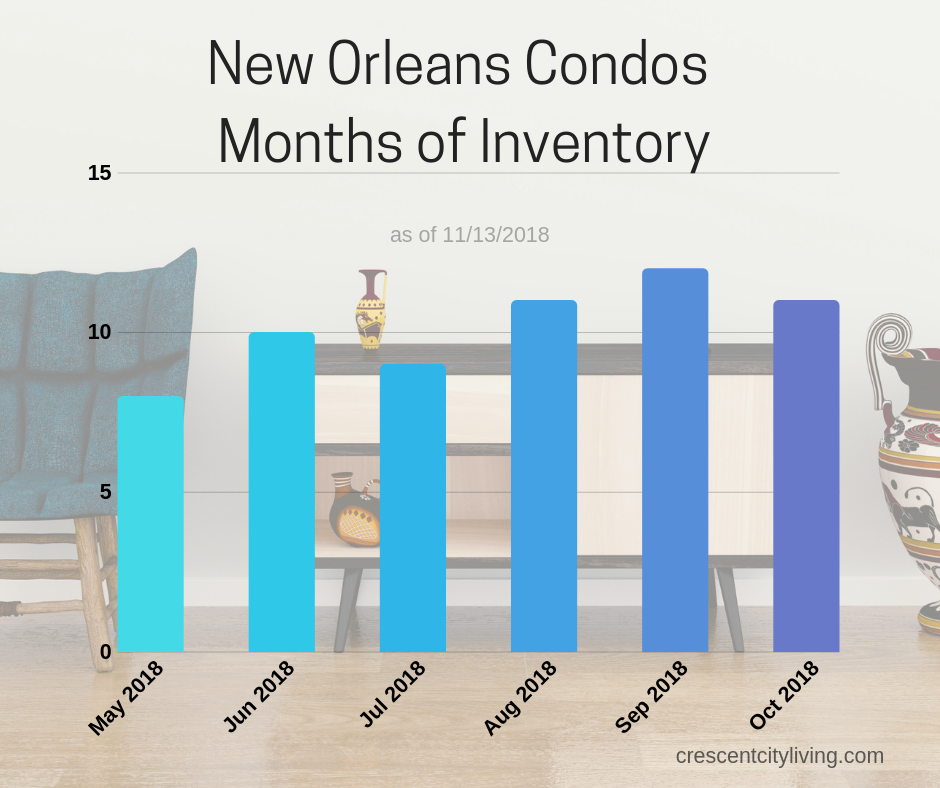 Have questions?
We'd be happy to chat with you about the changes to the NOLA condo market and what that means for you. Give us a call at 504-327-5303 today.