Sarah Odem REALTOR
What's the best thing about Crescent City Living? Our agents, of course. Today, we're chatting with Sarah Odem, getting to know more about this quiet lady with the wicked sense of humor.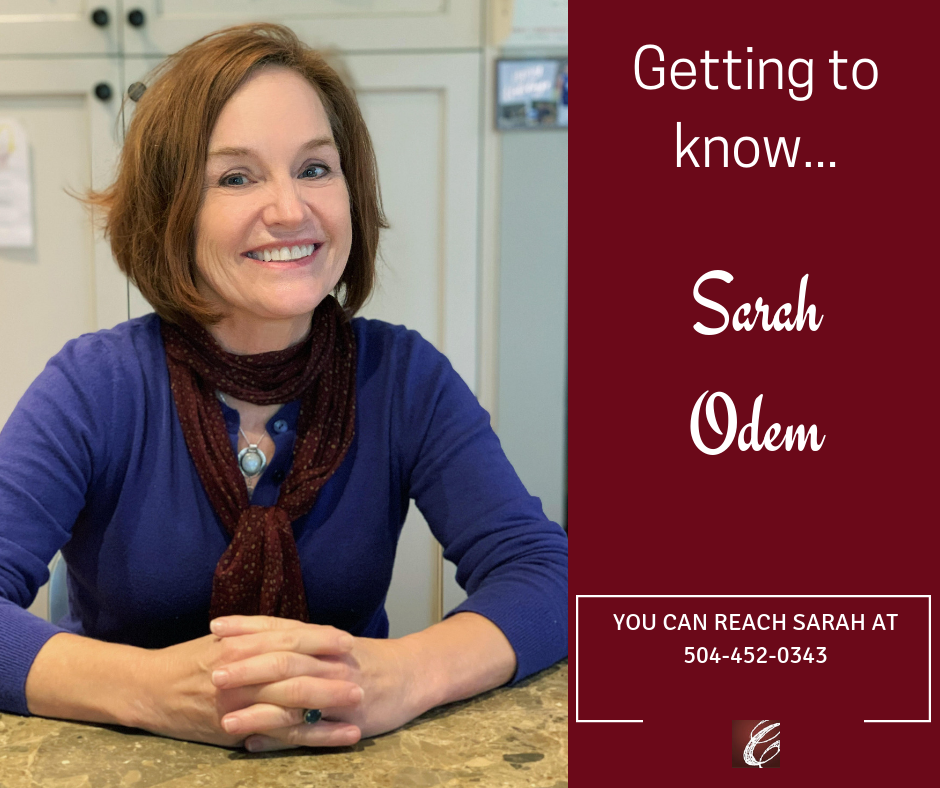 Getting to Know Sarah Odem REALTOR
Coffee or tea?
Coffee, and don't talk to me before I have it.
What's your favorite quote?
"Knock it off, Napoleon! Just make yourself a dang quesa-dilluh" – Napoleon Dynamite's Grandma
Mardi Gras or Jazz Fest?
I have a love/hate relationship with both of them.
What's your favorite po-boy?
The shrimp po-boy at Parkway Bakery and Tavern is the best in town. With a Barq's. Nah, make it a Bloody Mary.
What's your favorite touristy thing to do in NOLA?
One of my favorite touristy things to do here is to go to NOMA and the Sculpture Garden. Perfect to combine with the shrimp po-boy at Parkway. Or after brunch at Cafe Degas.
What's your favorite snowball stand or flavor?
I love Ashley Hansen at Hansen's Snow Blizz. Cherry with or without condensed milk is my fave. Ashley will be your personal trainer after snowball season because you will need it.
---
Want to work with Sarah? Call her at 540-452-0343, email her, or visit her website.