Zillow and New Orleans Real Estate
The real estate industry has been all abuzz with the news that the CEO of Zillow sold his home far below the Zestimate of value on his company's website. After saying for years that the Zestimate can't be relied on for an accurate value, it's right there, in living color. It also made me think that we need to have another talk about Zillow and New Orleans real estate.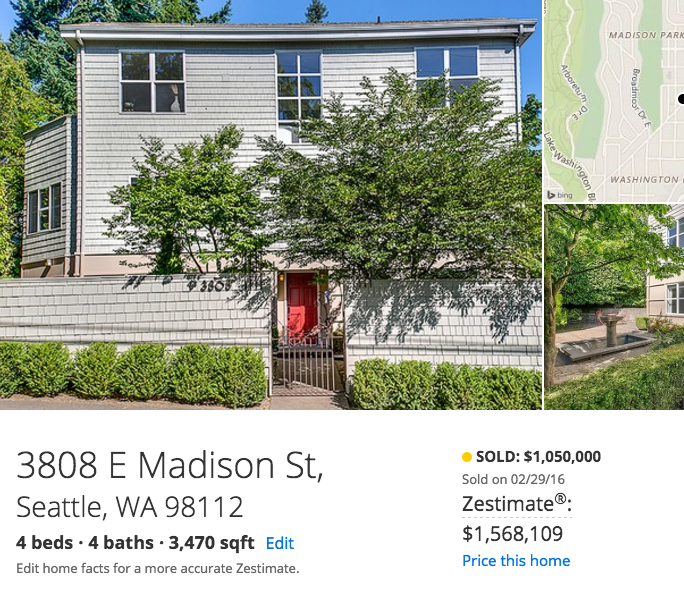 A few things to know about Zillow Zestimates in New Orleans
Unless the selling agent provides the sold data, Zillow doesn't receive this information. Considering a large number of New Orleans REALTORS® don't even send their listings to the site, this makes Zestimates very unreliable when you're deciding on either a listing price for your home or an appropriate offer price as a buyer.
I decided to see exactly how far off the estimates might be by taking a look at several recent sales on the site. I knew the numbers would be off, but I didn't expect the huge differences between Zestimates and actual sales prices, on both sides of the river.
Algiers
The estimate of value for this home is $436,699, while the actual sales price was $360,000 – a difference of almost 40%.  Apparently, they have a lot of faith in the Algiers real estate market.

Gentilly
This Gentilly home was sold in March for $210,000, while the Zestimate still thinks it's worth $288,693. I'm sure the new owners would be thrilled with 37% increase in equity over the last couple of months. But it's not accurate.

Lakeview
We all know that Lakeview is hot, but Zillow apparently thinks it's on fire, with a Zestimate that's 42% higher than the actual recent sales price.

Marigny
They must have missed the memo about the Marigny (or maybe they didn't see our video), since they are underestimating value by over $325,000. Pocket change, right?

Uptown
They're a little closer to value in the Uptown market, but still underestimated the sale price of this home by over $100,000. Who has an extra $100k to leave on the table?

How can you set the right price for your New Orleans home?
Online home values are fun. But a computer generated number will never take the place of an experienced New Orleans real estate agent helping you decide on the right comparable sales and the right price for your home.
Give us a call at 504-327-5303 when you're ready to get your home priced right to sell.